World's largest container vessel passed through the Suez Canal
The Suez Canal has received South Korea's HMM's new 24,000 TEU-class containership HMM Algeciras during its maiden journey through the Asia-North Europe trade lane.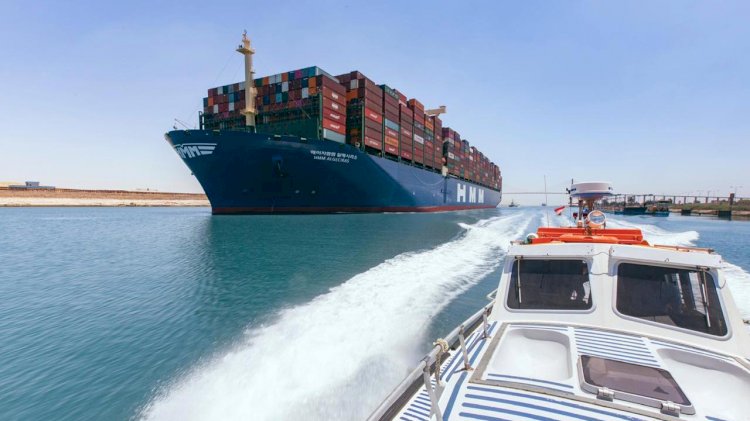 Photo: Suez Canal Authority
HMM Algeciras is deployed on Far East Europe 4 service, with its port rotation starting at Qingdao, and on to Busan, Ningbo, Shanghai, Yantian, Suez Canal, Rotterdam, Hamburg, Antwerp, London Gateway, then Singapore via Suez Canal, according to the South Korean company's official website.
The record-breaking vessel has a capacity of 23,964 TEUs and is among the fleet of HMM, the South Korean shipping line, and is the first of twelve vessels of the same class, design and size contracted to be built by DSME (Daewoo Shipbuilding & Marine Engineering) and SHI (Samsung Heavy Industries).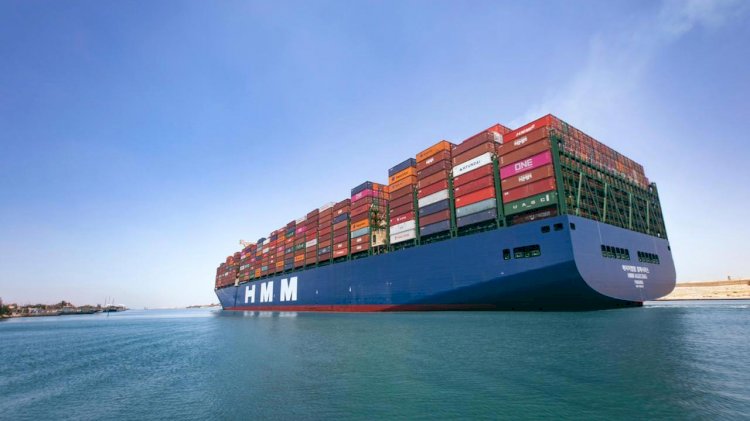 The ship stands at 400 m. in length. Her width is 61 m. and her draught is 16 m.
She is equipped with operating systems that comply with IMO regulations. The upgraded design of the structure is meant to be more power-efficient, and thus, minimize the carbon emissions, to which the expected result is cutting 15% off operation costs.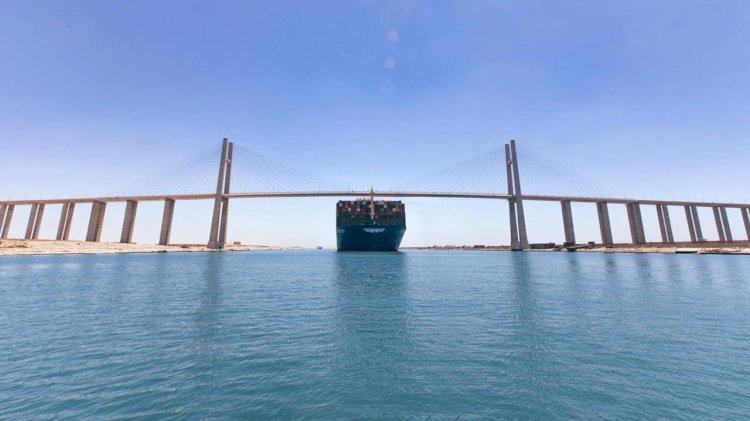 And as per protocol in the Suez Canal Authority on receiving mega vessels transiting for the first time, Admiral Osama Rabie delegated SCA Distinguished Senior Pilot, Capt. Hisham Fawzy, and First Senior Pilot, Capt. Medhat El-Naggar, to board the vessel and welcome its crew as well as present the Shipmaster, Capt. Jon Kiun, with a commemorative gift.