Whale-protecting ocean drones accelerate offshore wind
Saildrone will use ground-breaking technology and uncrewed surface vehicles (USVs) to protect marine wildlife, enabling the acceleration of offshore wind energy.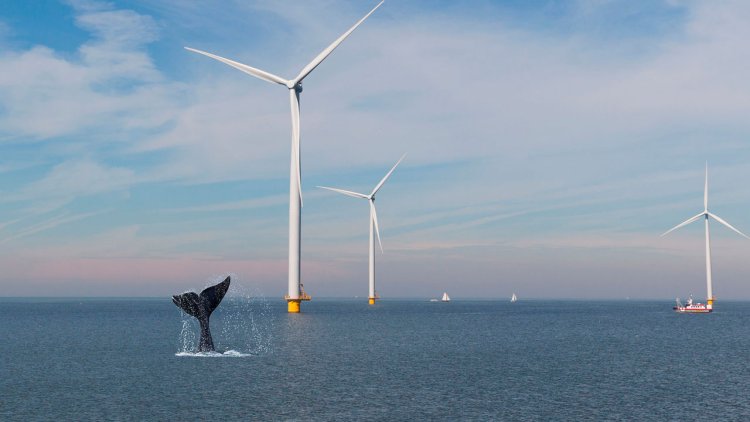 Photo: Saildrone
Saildrone was selected to receive a major award from the National Offshore Wind Research and Development Consortium (NOWRDC) to facilitate offshore wind's coexistence with wildlife and other ocean users.
Saildrone in collaboration with RPS, a leading provider of professional services to the offshore wind industry, will utilize advanced uncrewed observing, artificial intelligence, and machine learning (ML) technologies to create a line-of-sight monitoring network to detect, classify, and localize marine mammals in areas with offshore wind developments.
The global development of offshore wind is key to moving away from traditional, non-renewable sources, especially fossil fuels. The development, production, and use of fossil fuels, a finite resource, produce carbon dioxide and other greenhouse gasses that contribute to climate change. Accelerating the production of renewable fuel sources like offshore wind can help slow climate change and reduce dependence on foreign energy sources.
While offshore wind is much better for the environment, marine mammals use sound for foraging, orientation, and communication and are therefore possibly susceptible to the negative effects of man-made noise generated from constructing and operating large offshore wind turbines.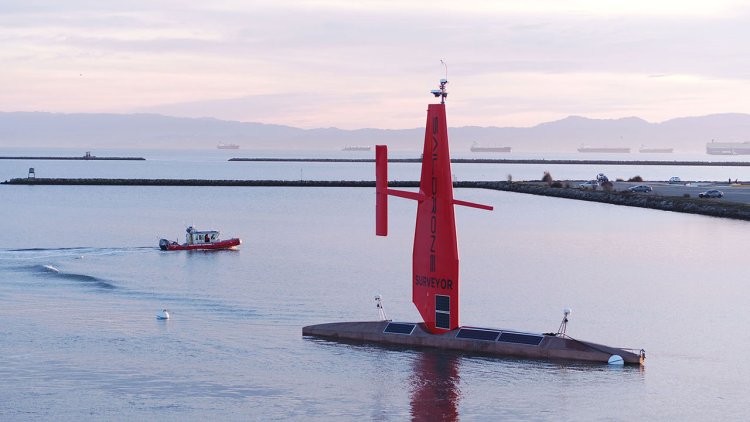 Monitoring marine mammals who may be impacted by offshore wind development and operations has traditionally been very difficult. Saildrones USVs will provide a more effective, cost-efficient, and environmentally friendly alternative to traditional visual surveys from ships and aircraft.
The award is one of five new projects to receive a total of $3.5 million from NOWRDC to facilitate offshore wind's coexistence with wildlife and other ocean users and support other industry initiatives.
Kevin Knobloch, executive director of NOWRDC, said:
"As we approach the deployment of commercial-scale offshore wind in the US, these projects have the potential to provide real solutions to near-term industry challenges—ranging from stakeholder coordination to transmission resiliency. The projects thus offer the opportunity to improve the state of the art in offshore wind development."
Marine mammal monitoring isn't the only technological advancement Saildrone is bringing to the offshore wind industry. The company provides the critical ocean data needed to support the entire life cycle of an offshore wind farm, from site assessment and development to construction and operation. Saildrone USVs, powered by renewable wind and solar energy with a minimal or zero operational carbon footprint, collect comprehensive real-time metocean data from wind monitoring to high-resolution ocean mapping, persistent year-round ecosystem monitoring, and maritime security solutions.