VisionH2 finalises conceptual layouts for its project in the North Sea Port
Vision Hydrogen Corporation has concluded conceptual layouts and functional requirements for its Green Energy Hub development project in the North Sea Port of Vlissingen, the Netherlands.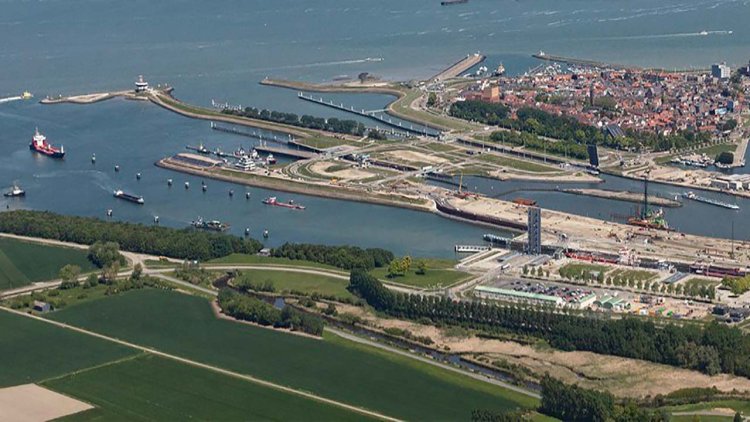 Photo: North Sea Port
The Company's Phase 1 Development Plan is designed for the construction of approximately 400,000 cubic meters (CBM) of renewable liquid bulk storage capacity comprising 150,000 CBM allocated to Green Ammonia, 180,000 CBM allocated to Renewable Methanol and 70,000 CBM allocated to Biofuels and Liquid Organic Hydrogen Carriers (LOHC).
Phase 1 CAPEX is estimated at EUR €450 million, including jetty infrastructure.
Through its wholly owned subsidiary Evolution Terminals BV, VisionH2 is pioneering a Green Energy Hub for the storage and distribution of low carbon Renewable Fuels and Hydrogen carriers, strategically located in Vlissingen (Flushing) at the mouth of the Westerschelde estuary in the Netherlands. The Company's Green Energy Hub is well positioned to be the first terminal in Europe focussed on the storage of low carbon and renewable fuels with the Company on schedule to file for the remaining construction and environmental permits by December 2022.
The concept layouts and functional requirements include provision for the further expansion of the Company's storage capacity, to facilitate increasing volumes of Renewable Methanol and Green Ammonia as efficient carriers of Hydrogen for import and distribution to North-western Europe.