Veson Nautical collaborates with three market-leading Charter Party Documentation tools
Announces Native Integrations in Development with Chinsay, Marcura, and Maritech to deliver a Seamless Fixture Workflow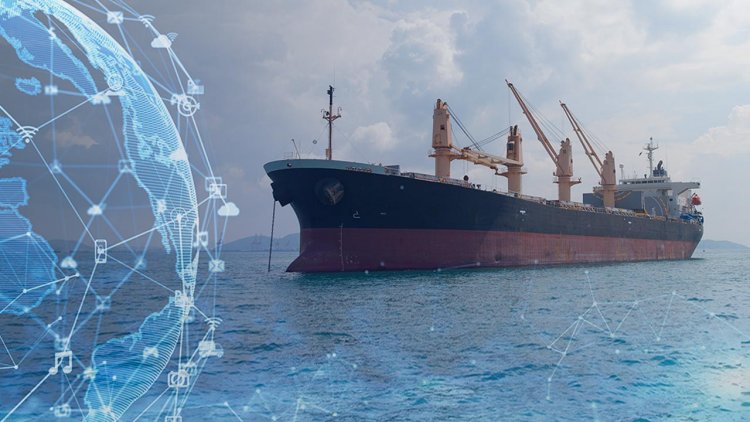 Veson Nautical has released details surrounding its Platform Partnerships with three leading Charter Party Documentation solutions providers: Chinsay, Marcura, and Maritech.
In a display of collaboration and data standardization across maritime technology providers, Veson and its Platform Partners address a functionality gap in the market by developing native integrations that connect the Veson IMOS Platform (VIP) to Chinsay's ICP.Freight platform, Marcura's MarDocs, and Maritech's Sea/contracts. The native integrations are being developed in response to a need in the industry for better connection and data flow in the Charter Party and Nominations workflow.
Eric Christofferson, Chief Product Officer at Veson Nautical, commented:
"We serve clients across the commercial maritime workflow who rely on Charter Party documentation systems to run their business every day. We wanted to improve their workflows by incorporating this information into VIP. However, recognizing the strengths of the existing solutions on the market, we realized this challenge could be addressed more quickly and effectively through integration and collaboration rather than new development. This led us to engage with leaders in the broader maritime technology market to pursue the best overall solution for our clients."
Veson is currently building out native integrations between the Veson IMOS Platform and Marcura's MarDocs, Maritech Sea/contracts, and Chinsay ICP.Freight solutions. These providers were selected due to each solution's relative feature strength and their existing usage across the Veson Nautical client community. Each organization has formed a Platform Partnership with Veson under the Veson Partner Network, and the companies are finalizing development for the integrations within the next month. Joint clients of Veson and any of its Platform Partners are able to leverage these connections out-of-the-box with VIP.
Christofferson continued:
"First and foremost, our goal with these Platform Partnerships was to add value to our client base by solving one of their most pervasive challenges. As a system-agnostic freight management platform, we want to ensure that as many Veson clients as possible can take advantage of this functionality regardless of the Charter Party solution they use. That contributed to our selection of Maritech, Marcura, and Chinsay as our key integration partners, as these three providers are the most prevalent across our client community – not to mention leaders in the space."
These integrations will allow joint clients to securely, accurately, and quickly exchange contract details between a client's selected CP negotiation platform and the Veson IMOS Platform. Veson is currently working with the three Platform Partners to finalize development that will enable this bi-directional integration functionality.
Jere Richardson, Chief Commercial Officer at Veson Nautical, noted:
"We are pleased to leverage our new Partner Network to help streamline and digitize workflows for our customers. We look forward to building further points of integration between VIP and other business-critical systems in the market that serve to address similar challenges."