Tallink Grupp's new ferry MyStar to be delivered to the company on 7 December
The vessel will start operating on Tallinn-Helsinki route on 13 December 2022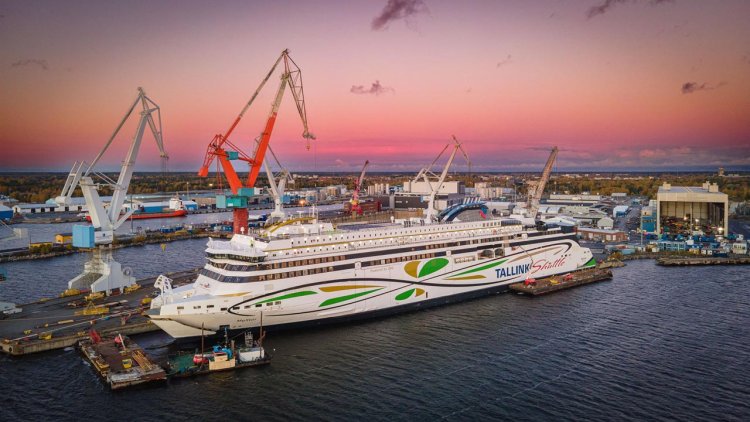 Photo: Tallink Grupp
Tallink Grupp's new ferry MyStar will be delivered to the company by Rauma Marine Constructions (RMC) this week, on Wednesday, 7 December 2022, at Rauma shipyard in Finland.
The long-awaited start of operations of MyStar, the newest and most technologically advanced vessel on the Baltic Sea, will take place on Tuesday, 13 December at 13.30 from Tallinn to Helsinki.
Commenting on the delivery of MyStar, CEO of Tallink Grupp, Paavo Nõgene said:
"We are very pleased that the time has now come this week for us to welcome and receive the newest member of our fleet, the brightest star on the Baltic Sea, MyStar into our fleet. Her much-awaited arrival marks the beginning of yet another new era for the Tallinn-Helsinki route, with customer service standards now even higher, passenger comfort even greater and sustainability even more at the heart of our operations. The world has changed greatly since we started building our newest fleet member in spring 2020 with more hurdles along the way than we have ever experienced, but we have met all the challenges head on and are happy that our beautiful MyStar has now been completed and will welcome everyone on board from 13 December onwards. I want to thank the whole Tallink MyStar project team, Rauma Shipyard and all our partners who have contributed to making our dream of the brightest new star on the Baltic Sea a reality."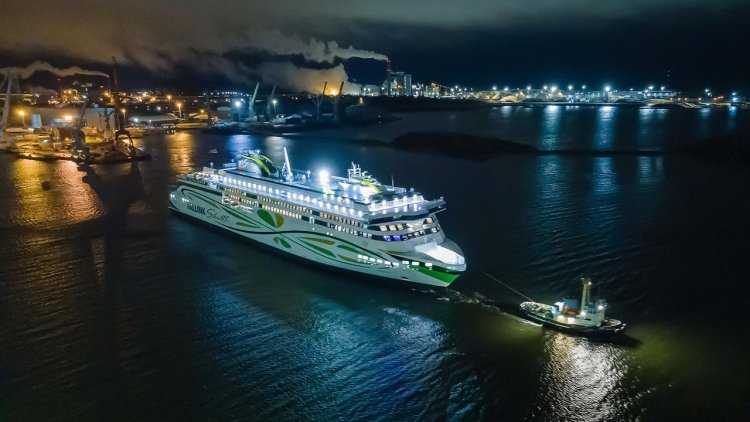 Mika Heiskanen, CEO, RMC, says:
"I want to thank Tallink for their excellent cooperation which has allowed us to bring the project to completion together despite challenging circumstances. I would also like to thank the partners and the classification society. MyStar represents Finland's strong expertise in shipbuilding. It has been an honour for us to design and build such a technologically advanced vessel that upholds sustainable values. We wish MyStar the best of luck with the sailings."
MyStar is expected to depart from Rauma shipyard on Friday, 9 December and to arrive at the Old City Harbour of the Port of Tallinn at 10am on Saturday, 10 December.
The first commercial voyage of MyStar will take place on 13 December 2022, departing from Tallinn to Helsinki at 13.30 local time, replacing Megastar in the current Shuttle service timetable. MyStar's crew of 208 is headed by three captains in total - masters Vahur Ausmees, Aivar Moorus and Ain Aksalu.
The construction of the vessel cost EUR 247 million and is financed with a loan of EUR 196,3 million from KfW IPEX-Bank GmbH. Finnish export credit agency "Finnvera" guarantees 95 per cent of this post-delivery buyer credit.