Russian ship with drunk crew detained in Poland
Poland's Border Guard has detained a Russian dry-cargo ship which had suddenly sped towards the Polish coast, and turned out to be led by an inebriated captain.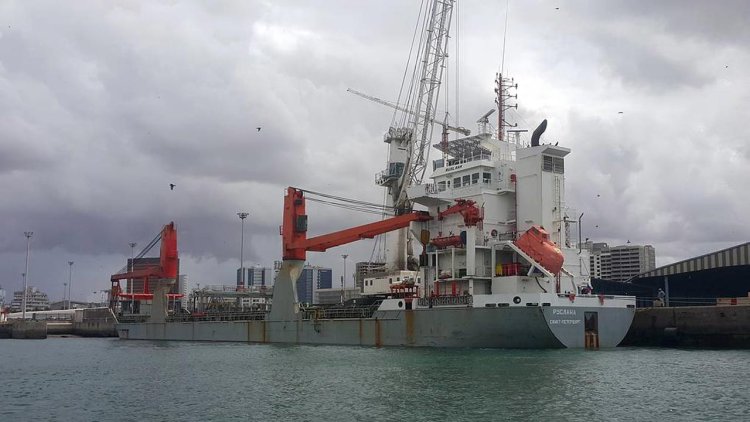 The incident happened off the coast of Poland at 4 am on Saturday, the state PAP news agency reported. A Russian ship, MS Ruslana, was sailing from Klaipeda, Lithuania, when it suddenly left the fairway and was heading for Poland's Sobieszewska island at great speed.
Magdalena Kierzkowska, the spokeswoman for Poland's Sea Authority, told PAP:
"The vessel did not respond to signals from Polish Rescue Radio, so we reported the case to the Border Guard."
The portalmorski.pl website reported:
"About a kilometre from the island, the Russian ship made a sharp, 180-degree turn and moved away from the coast, after which it anchored in the port of Gdańsk."
Andrzej Juźwiak, the spokesman for Border Guard's office in the city of Gdańsk, told PAP:
"A Border Guard vessel was immediately dispatched to the Russian ship and officers found about 1 per mille of alcohol in the captain's blood, while his two assistants both had around 1.5 per mille of alcohol in their blood."
Poland's Maritime Office in Gdynia has confirmed that a Russian dry cargo vessel was detained in the Baltic Sea's Gdansk Bay:
"Currently, the vessel is lying in the anchorage. An inspector of the state port inspection of the Maritime Office in Gdynia and officers of the border service inspected the vessel. A note on the ship's detention was drawn. The police were informed about the incident."
MS Ruslana has been detained until its owner addresses technical issues and further decisions will be taken following another inspection, PAP reported.
The China-made Russian dry-cargo ship is almost 120 metres long and 15-metres wide, with a carrying capacity of 7,697 tonnes and a load displacement of 10,301 tonnes, the portalmorski.pl website noted.
Source: PAP, portalmorski.pl, polskieradio.pl