Pirates are kidnapping more seafarers off West Africa, IMB reports
Pirates armed with guns and knives are abducting bigger groups of seafarers at further distances off the West African coast.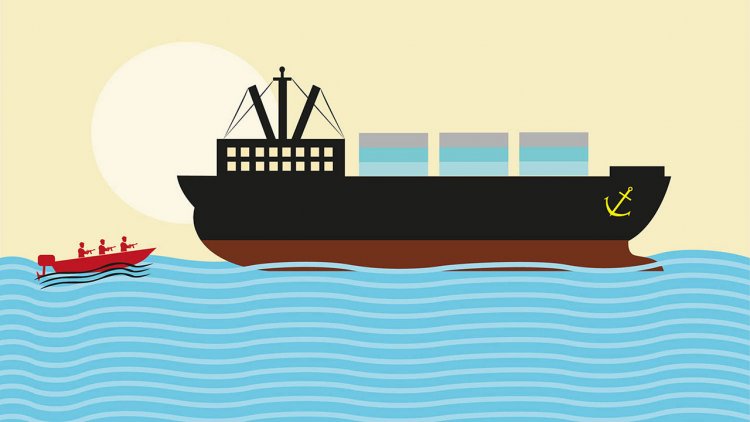 ICC International Maritime Bureau (IMB) figures show a rise in piracy and armed robbery on the world's seas in the first nine months of 2020, with a 40% increase in the number of kidnappings reported in the Gulf of Guinea, compared with the same period in 2019.
2020 Q2 IMB Report 1IMB's latest global piracy report details 132 attacks since the start of 2020, up from 119 incidents in the same period last year. Of the 85 seafarers kidnapped from their vessels and held for ransom, 80 were taken in the Gulf of Guinea – in 14 attacks reported off Nigeria, Benin, Gabon, Equatorial Guinea and Ghana.
In the first nine months of 2020, seafarers reported 134 cases of assault, injury and threats, including 85 crewmembers being kidnapped and 31 held hostage onboard their ships. A total of 112 vessels were boarded and six were fired upon, while 12 reported attempted attacks. Two fishing vessels were hijacked, both in the Gulf of Guinea.
With approximately 95% of global kidnappings reported from within Gulf of Guinea waters, IMB warns that pirate gangs in the area are "well organized and targeting all vessel types over a wide range".
There has been a sharp quarterly decrease in the number of incidents within the Indonesian archipelagic, with four reported in Q3, down from 14 in Q2. These are viewed as low level opportunistic thefts with most reported on anchored vessels.
All vessel types in in the Caribbean, Central and South America – including Brazil, Colombia, Ecuador, Haiti, Mexico and Peru are being targeted at anchor as well as underway, and during river passages under pilotage. On 26 September 2020, a container vessel was boarded by armed perpetrators during its river passage at Guayaquil. The attackers fired their weapons towards the accommodation and bridge, then opened containers and stole the contents before leaving.
However, as many more cases go unreported, IMB is urging all ship masters and operators to inform, in a timely manner, the 24-hour IMB Piracy Reporting Centre of any attacks to their vessels or crew.