Opinion: Carbon taxes can help the sea turn green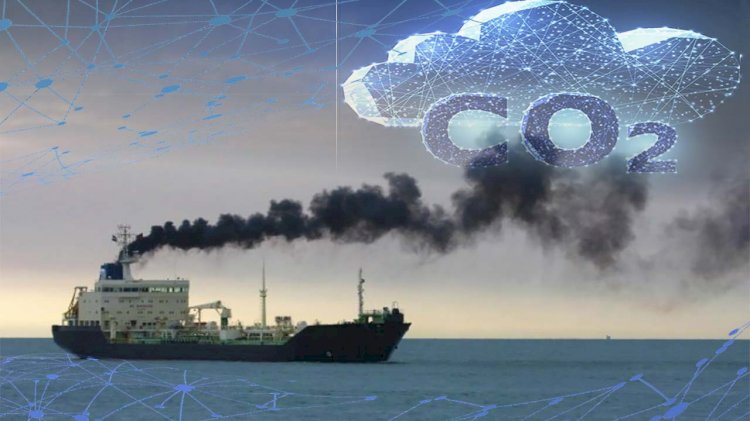 Hege Økland, CEO of NCE Maritime CleanTech, urges for more concrete actions to make the green shift forward.
The world needs to wake up to the warming of our seas. We are like a lobster in a slowly boiling pot of water as ocean temperatures rise due to the seas absorbing up to 90 percent of all human-generated carbon emissions. Can we hop out of the pot before things reach a boiling point?
Hege Økland thinks so – with carbon taxes. The CEO of NCE Maritime CleanTech, Økland has been on a mission to shake up the industry at home and abroad since 2011. Since Norway has benefited greatly from the oil and gas industry, she thinks it's only right for the country to help lead the way by using public funds to develop and demonstrate zero-emissions solutions. The public sector is also a big purchaser of transport services. The industry has challenged the public purchasers to set stricter environmental criteria. This has resulted in 70 electrical ferries operating along the Norwegian coast.
Hege Økland says:
"In Norway, we have long maritime traditions and advanced competent electrification and hybrid system industries. So, we are very well positioned to concentrate on projects in energy efficiency, reducing emissions and helping others embrace new technologies."
With its long coastline, Norway is an optimal location for conducting maritime research into what is possible. Once tested, industrialized and optimized in Norway, Økland says, these solutions can be exported on a global level.
But how is it possible to convince the politicians and the industry of the sustainable and economically sound opportunities of using new technologies and fuels to decarbonize shipping?
Hege Økland says:
"We've been working a lot with the Norwegian political decision makers over the years, urging them to make braver political decisions and concrete action plans, such as implementing stricter emission regulations in sensitive areas and also setting requirements for low emission in logistic operations along the Norwegian continental shelf.

The main barrier for implementing low-carbon fuel is the bunker price of heavy crude oil and marine diesel oil. A carbon tax needs to be implemented at a global level, and we hope that this will be decided by IMO in the near future."
This will make green alternatives more competitive and then make a good business case for the industry, Økland says:
"It could be organized the same way as the Norwegian NOx fund, where the shipowner pays a NOx tax but then can apply for funding from this special fund when taking NOx-reducing measures on board the ship. Investments that can be partly covered by a CO2 fund can be used to buy greener fuel, make hybrid installations or take other actions to help the ship lower its NOx emissions."
As a result of ambitious and global climate targets, Økland is observing that shipowners are taking carbon reductions into consideration when designing new ships. Økland says these actions need to be repeated throughout the rest of the business, including foreign oil companies and vessels supplying offshore wind, and the value chain, including cargo owners, harbors and shipowners. Today, they're very isolated within their own systems, she adds, and everyone needs to work closer together.
Some positive signals can also be seen from the financial sector and the world's leading banks. These institutions have put climate risk high on the agenda and are starting to measure and disclose the carbon footprint of their own portfolio. The shipowners that can refer to a low-carbon fleet with a strong commitment to energy efficiency and low emissions will achieve better financial conditions. This is a very important driver to push the shipping industry in a greener direction.
Økland underscores the urgency of the situation. She concludes:
"I feel the whole world is a bit impatient now. We need to start acting much faster and not just waiting for others to make this happen. A carbon tax could help make a green shift forward."