OESI invests $2.7 million to advance offshore wind safety
The Ocean Energy Safety Institute (OESI) will fund six proposals for research to improve the safety and environmental sustainability of Wind Energy development.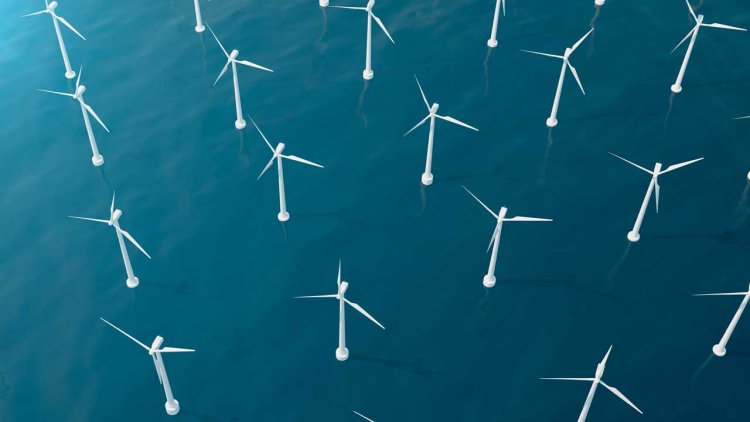 The OESI received 45 project proposals for four distinct research pathways in response to the Wind Energy Request for Proposals (RFP). Total funding for the six research projects selected will reach $2,689,928 pending successful contract negotiations.
Organized under an agreement between BSEE, DOE (the U.S. Department of Energy), and TEES (the Texas A&M Engineering Experiment Station), OESI is a world-class program for research and development that brings together industry, national labs, nongovernmental organizations, and academia to support the development of safety, environmental monitoring, and operational improvements related to oil and gas, offshore wind, and marine and hydrokinetic energy technologies. With today's investment, OESI has funded over $7.7 million in research grants to advance the safety of offshore renewable and traditional energy.
Kevin Sligh, Director of the Department of the Interior's Bureau of Safety and Environmental Enforcement (BSEE), said:
"The research facilitated by OESI helps to ensure offshore energy exploration and production remain safe and environmentally sustainable. OESI's work leverages the knowledge and skills in the traditional energy operational space to the emerging fields of offshore wind and marine energy. These rapidly developing areas within the national energy portfolio are benefitting from OESI's work."
Jeff Marootian, Principal Deputy Assistant Secretary for EERE, said:
"Our oceans are a source of abundant clean power and represent significant opportunities to provide reliable domestic energy for American homes and businesses. However, as we develop offshore wind and marine energy technologies, we also aim to be stewards of our natural environment. OESI's important investments ensure we're using the best available research to integrate safety and sustainability throughout the lifecycle of offshore renewable energy projects."
Brad Crabtree, Assistant Secretary for FECM, said:
"Today's efforts by the Ocean Energy Safety Institute to enhance the performance of U.S. offshore energy, whether it be oil and gas safety, environmental monitoring, or ground-breaking technology development, will benefit our country's energy security and environmental health far into the future. The Department of Energy benefits greatly by supporting collaboration through the Institute's work."
The wind energy research projects selected for funding will focus on the safe installation, operation, and maintenance of offshore wind energy systems and improving the overall safety of offshore workers. Specifically, the research will help advance technologies that reduce the risk of injuries during personnel transfers, as well as from exposure to other physical hazards. The research will also enhance understanding of site conditions and improve modeling of dynamic loading on turbines. For additional information about the projects selected, see OESI's wind energy announcement page.