New LNG RoRo vessels reduce greenhouse gases by 63%
WALLENIUS SOL's new, ice-rated LNG-powered RoRo vessels will have a significantly lower environmental impact compared to older vessels.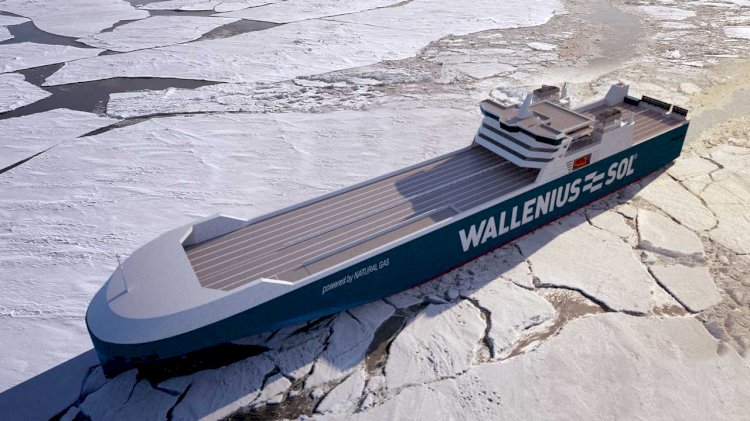 Photo: WALLENIUS SOL
According to IVL, hull design had a major beneficial effect on energy efficiency.
IVL – the independent Swedish Environmental Research Institute – was commissioned to calculate how the new type of vessel compares with those currently plying the route from the northern Baltic to ports on the continent. The vessels are currently under construction at the CIMC Raffles shipyard in China, where the project is led by Wallenius Marine. A comparison was made with the RoRo ship Thuleland, which has been in operation since 2006 and is best-in-class in terms of low environmental impact.
According to IVL's calculations, the new class of vessel will be significantly more energy efficient in terms of the weight of cargo transported. The new ships also reduce emissions of greenhouse gases (63%), NOx (96%), SOx (99%) and particulates (99%).
The significantly higher energy efficiency is due in part to upscaling – larger vessels with greater load capacity are simply more efficient. However, the design of the ship also enhanced efficiency to a similar degree – partly through the hydrodynamic characteristics of the hull and partly due to the ability of the designers to keep the weight down.
Martin Carlweitz, who works with operations in Liner Service at WALLENIUS SOL, says:
"We put a great deal of effort into the design. We conducted two parallel processes when developing the hull, and you could say that Knud E Hansen and SSPA were urged to 'compete' with each their own design. This resulted in a very good hull that works better than we expected."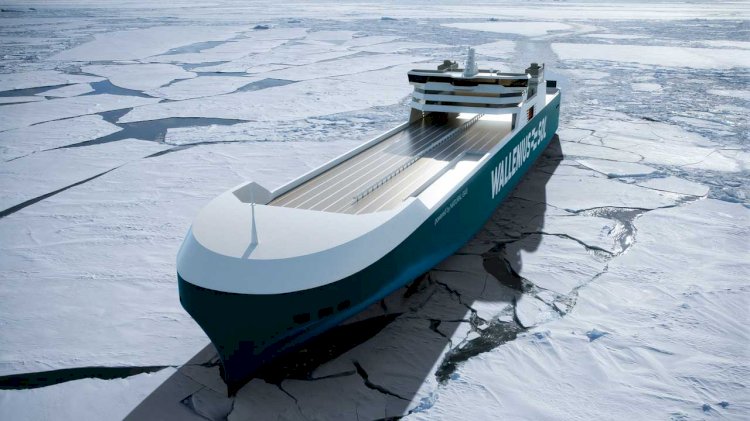 The fact that the ships will be heavily laden on the outbound trip, but will have light cargo for the remainder of the time was a major challenge.
Martin Carlweitz says:
"In our case, there will be a 2.5 metre difference in draught between the outbound and return trips. It would be easy to think that we only need optimize for the deepest draught, but we wanted to do so for the actual operating profile we anticipated. Among other things, this resulted in a tear-drop bulbous bow rather than a more conventional, rounded shape. We have also put great effort into the stern, which will be shaped like a W."
Also, it all gets complicated by the fact that ships have to perform optimally in many different and difficult conditions, including high seas and ice.
Martin Carlweitz says:
"The slimmer a hull is, the less fuel it uses. But at the same time, a ship must have a high load capacity. I think we've achieved a good balance between an ample and slim hull, which in turn provides a good trade-off between load capacity and fuel consumption. We've slimmed down the hull as far as possible without compromising on capacity, e.g. by carefully thinking through the location of machinery spaces and loading ramps."