New data science project to predict illegal bunker activity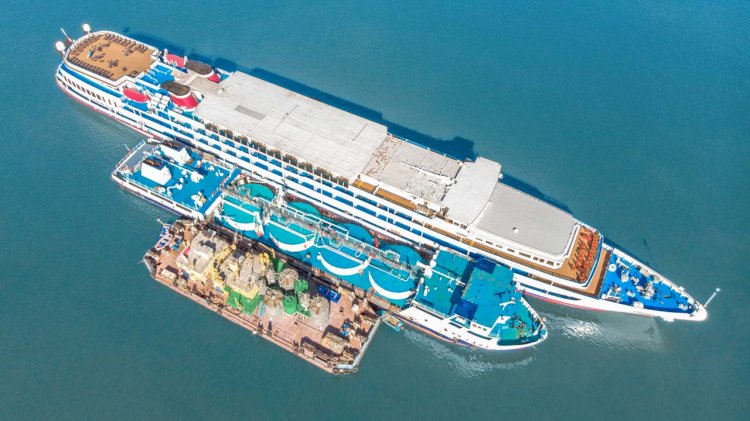 rise-x.io, DNV GL and NUS embark on data science project to predict illegal bunker activity.
Global hydrocarbon theft and fraud is estimated to be more than US$133bn per year. Illegal bunkering is estimated to cost companies and governments as much as US$3bn per year and given the challenges involved in measuring losses it is likely that the true number is even higher.
rise-x.io has announced that it is collaborating with DNV GL and the National University Singapore's (NUS) Department of Statistics and Applied Probability on a data science project to help tackle this issue. NUS students majoring in Data Science and Analytics will be tasked to create computer models that analyse 10 billion lines of automatic identification system (AIS) data to determine whether illegal fuel bunkering can be detected using vessel pattern analysis.
Rowan Fenn, CEO at rise-x.io, said:
"The market driving illegal bunkering activities and bunker theft costs the industry billions every year. The quicker we can build solutions to address that issue, the quicker the industry can become cheaper and more sustainable."
The algorithms produced by the project will go through a vetting process and if they are suitable, they will be integrated directly into rise-x.io's QuayChain platform. David Barker, CTO at rise-x.io, said:
"These algorithms will provide users of the platform with unique insights into vessel performance and management that builds trust for vessel owners and operators. We believe that being good; is good for business."
Nic Sabin, DNV GL's technical lead on the initiative, said:
"After partnering with rise-x.io to make the QuayChain platform a reality with the help of our Veracity ecosystem, we are very excited about the next stage of this important initiative to revamp the marine fuels market. Data science is starting to gain momentum in the maritime industry, but is still relatively nascent compared to other sectors. We therefore see this excellent initiative, driving efficiency improvements while helping to prevent illegal behavior or honest disputes, as a key driver to improve trust and transparency in the industry."
Beyond the potential direct integration into QuayChain, the algorithms will be enhanced to deliver alternative outcomes. Fenn said:
"The value of this project is how flexible the algorithms can be. For example, modifications will allow us to predict metrics such as fuel consumption and CO2 emissions without installing IoT devices on the vessel's machinery."
Providing this information not only gives vessel owners more insights into their vessels' operational performance, but also open doors for the delivery of carbon neutral voyages.
Associate Professor Tiong Wee Lim, Deputy Head (Academic), NUS Department of Statistics and Applied Probability, said:
"This project provides a great opportunity for NUS students to apply their data science and analytics skills to solve a real-world problem. A total of 34 students will be involved in this project, and I am sure they will benefit significantly from their participation under the mentorship of industry experts."