New boat MV Swift launches onto Lake Windermere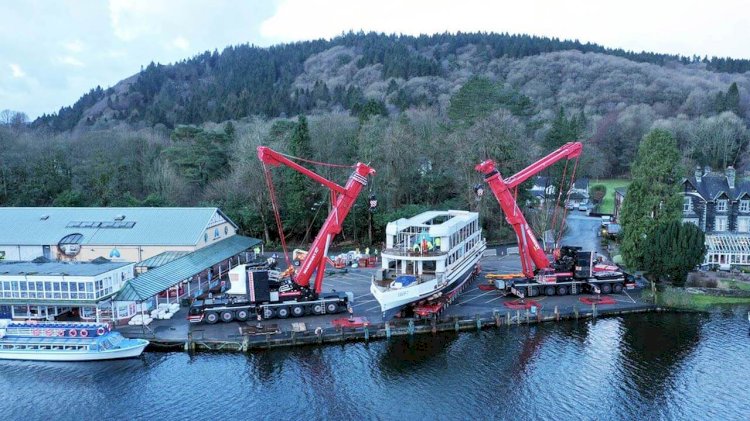 Photo: Damen Shipyards Group
On 11th December, Windermere Lake Cruises' brand-new 300-seat passenger boat MV 'Swift' was launched onto the waters of Windermere in the Lake District National Park in the north west of England. The vessel will now be fitted out before being handed over after Easter 2020 for crew training to commence.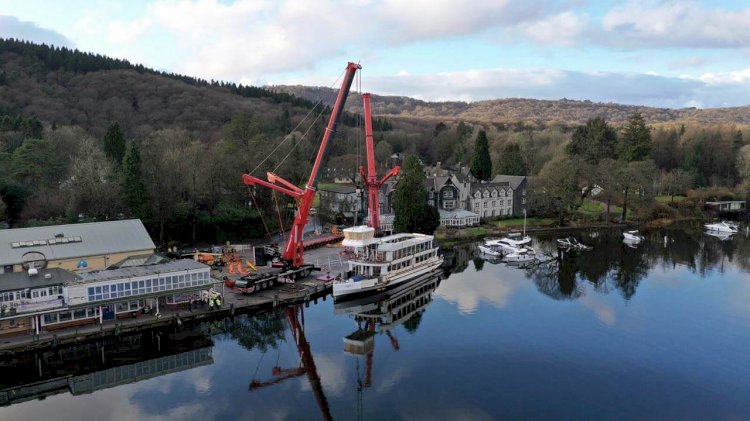 The multi-million pound vessel is expected to be in service from the mid 2020 season, after this week becoming the largest craft to be 'launched' onto Windermere for more than 80 years.
The latest addition to Windermere Lake Cruises' fleet, at 34 metres, is slightly shorter than the company's existing flagships, MV Swan and MV Teal. This will enable the vessel to dock at smaller jetties in the area, thereby providing economic stimulus to a wider pool of local businesses.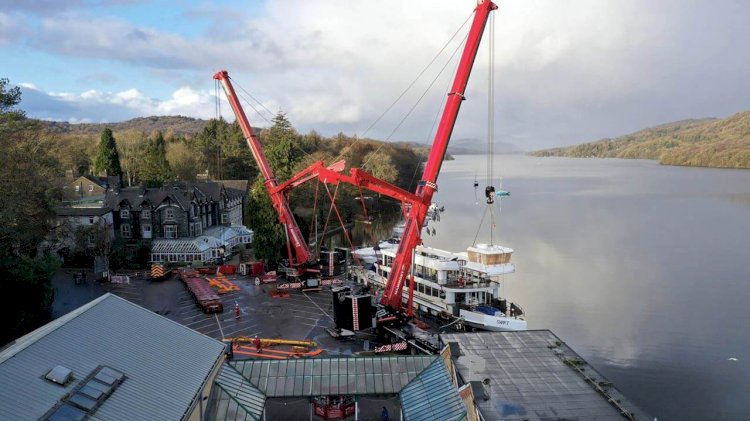 The size of the vessel meant it was necessary to build smaller sections off-site first, before being transported to Lakeside for final assembly over the last six months.
Chairman of Windermere Lake Cruises, Bill Bewley says:
"The new vessel has been designed to operate in all seasons, 364 days a year (every day except Christmas day), will increase the quality of the visitors' experience thanks to 21st century quality, comfort, accessibility and will enhance the sustainable transport network in the central Lake District.

We also wanted to make other existing stop-off points along the lake more accessible to our passengers. 'Swift' has therefore been designed to easily access piers such as private jetties at hotels including Low Wood Bay Resort & Spa, which until now have been unable to accommodate our larger vessels. As well as being fully accessible and designed to operate all year round, MV Swift is also equipped with a number of features not-present on our existing fleet".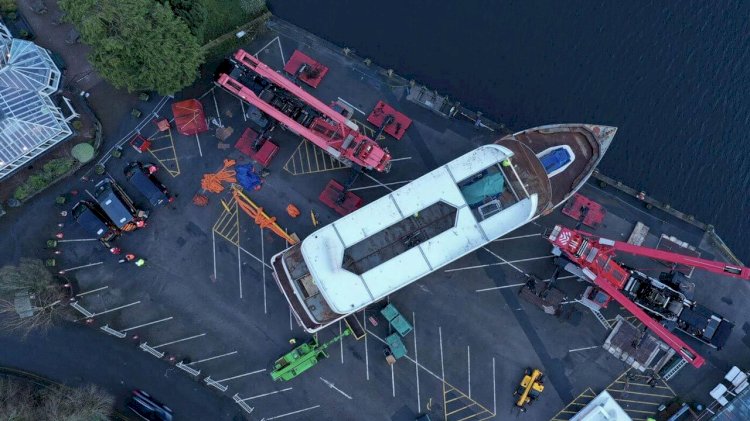 The vessel has been built by Netherlands-based company, Damen, following the signing of the contract with the boat-builder at the end of March. Sales Manager from Damen, Mike Besijn adds:
"Damen Shipyards Group is incredibly proud to build a vessel in the UK for the first time in the company's history. This project is a great example of how British and Dutch companies can work together. We are grateful for this opportunity and hope that this demonstrates our capabilities in order that we can support future ship building projects in the UK. Working with Windermere Lake Cruises and their team has been and continues to be a joy."
Windermere Lake Cruises operates a fleet of sixteen vessels currently. Throughout the year, these vessels take more than 1.6 million passengers on tours, day trips and evening functions on England's largest natural lake. Windermere Lake Cruises is one of the UK's most popular attractions.