NAPA signs eLearning agreement with major cruise company for crew training
NAPA Stability eLearning to be delivered to 500 participants every year to support crews and enhance maritime safety in the fast-evolving technology landscape.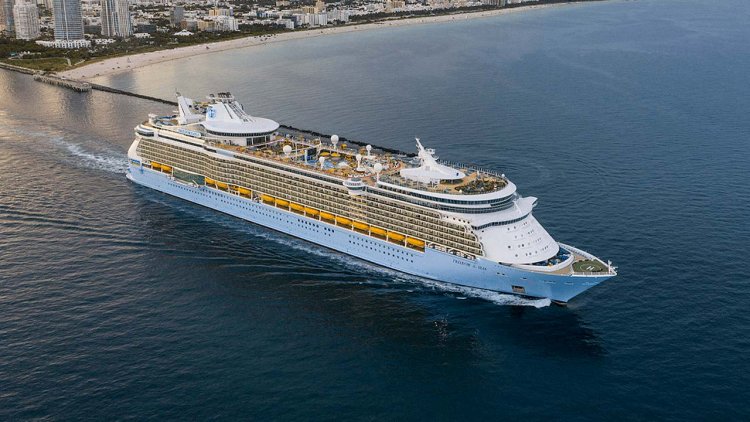 NAPA has entered a new long-term agreement with Royal Caribbean Group to deliver eLearning to its crews worldwide.
This partnership will help Royal Caribbean Group train both shipboard and shoreside crew on the latest stability software and technology. This will assist in facilitating the safe operation of its global fleet of 64 vessels.  
Pursuant to the agreement, the NAPA Stability eLearning course will be delivered to all Royal Caribbean Group crew members who use NAPA Stability, a next-generation safety management software. This represents around 500 people per year across the company's fleet. The comprehensive online course will not only enable crew members to become proficient users of NAPA Stability, but it will also enable them to acquire core knowledge on ship stability principles such as intact stability, damage stability and strength – essential components of the training needed by every seafarer.  
The rate of adoption of new technologies is accelerating, particularly as the cruise industry looks toward decarbonization. From exhaust gas purification and air lubrication to voyage optimization systems, new decarbonization systems on a vessel will be considered in stability calculations. This enhances the need for comprehensive training to ensure the cruise industry maintains its reputation as a safety leader as well as an environmental pioneer, exceeding regulation on both fronts. 
Implemented directly into Royal Caribbean Group's training platform, NAPA eLearning is available anytime and anywhere in the world via a cloud-based immersive system. This offers Royal Caribbean Group crew members an opportunity to benefit from high-standard classroom-like interactive experiences with others taking the same course and sharing their experiences in real time. The NAPA eLearning tool requires no hardware installation, upgrades, or maintenance costs. 
Annettys Acosta, Director of Customer Relations at NAPA Safety Solutions, said:
"For shipping's decarbonization transition to succeed, it must focus not only on technology but also recognize that people are at the very heart of it. As the industry develops and deploys a range of alternative fuels, clean technologies, and digital solutions, it must also ensure that crews have the proper training to handle these new systems and processes."