Master Terminal by Navis now integrates into Navis Smart Ecosystem
Master Terminal by Navis TOS takes advantage of Next Gen TOS architecture with Navis Smart OpsView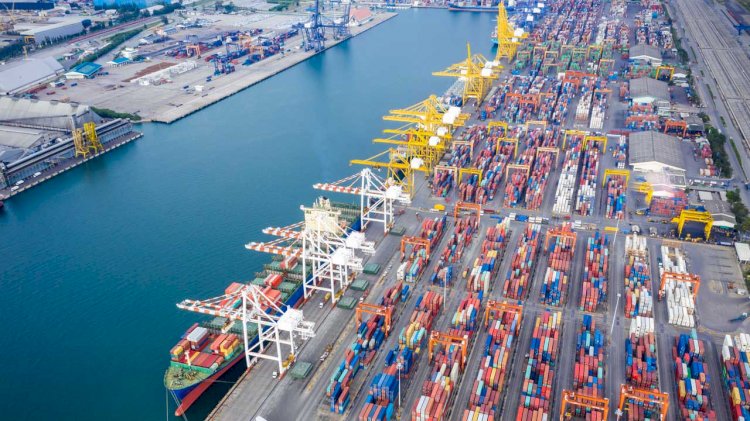 Navis, a part of Cargotec Corporation, and the provider of operational technologies and services that unlock greater performance and efficiency for the world's leading organizations across the shipping supply chain, has announced that its Master Terminal by Navis TOS for mixed cargo terminals, has been successfully integrated into the innovative Navis Smart architecture.
With this integration, Master Terminal customers will be able to take advantage of the Navis portfolio by accessing applications that can enhance their investment in Master Terminal. The first application to be integrated is OpsView, a business intelligence tool for tracking operational performance.
Integrating Master Terminal with Navis Smart is part of Navis' strategy to ensure that customers have a path to get more from their existing terminal operating system while futureproofing their investment. When general cargo terminals and container terminals are being run by the same operator, Navis Smart OpsView can provide a unified view of both types of operations, improving visibility and management of the entire business.
Due to the connected offerings from Navis Smart Suite, terminal operators are now able to access more data and insights, which are being leveraged by advanced technologies for better decision making. The suite can be deployed in the cloud without the need for upgrades making it easier for terminal operators to get additional functionality to their teams more quickly, enabling them to increase efficiencies, lower costs and improve customer service.
Andy Barrons, Chief Strategy Officer at Navis, said:
"Master Terminal is a leading general cargo TOS, and now that it is part of the Navis portfolio, there are more ways to offer additional applications and functionality; and for multi-terminal operators, we can integrate and share data across general cargo and container sites for better operational visibility and productivity. This is another step towards the next generation of TOS which will be an important system supporting the integrated supply chain of the future."