Italian ferry company improves the safety and protection of passengers
Caronte & Tourist and RINA together for maximum protection of passengers against Covid-19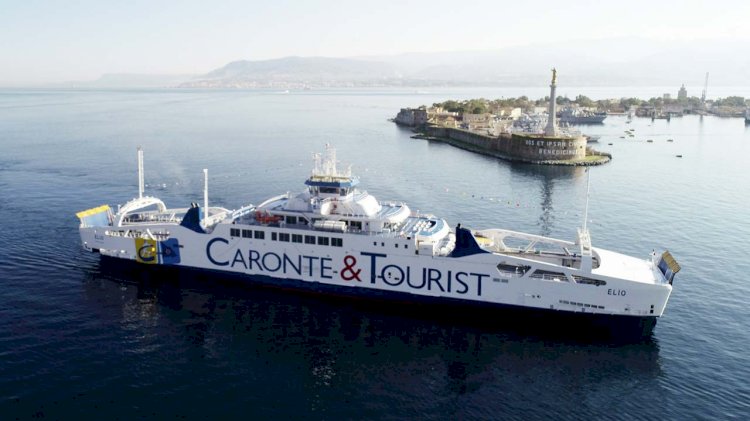 Photo: Caronte & Tourist
Caronte & Tourist aims to be the first "Covid Free" shipping company in Italy. Recently the ferry company has entrusted RINA Consulting, the consulting engineering arm of the RINA group, with the task of verifying the existing infection risk reduction measures and improving them or proposing new ones in order to allow passengers to travel safely, both across the Strait of Messina and to the small islands around Sicily. The Elio and the Simone Martini are the first ships involved in this process.
Thanks to this operation, which is expected to be completed on the entire fleet by the end of June, the shipowner will provide an environment where the procedures put in place to minimize the infection risk will take into account the standards required by the competent authorities and the relevant best practices. Caronte & Tourist will also rely on the training provided by RINA to the crews. Each ship will be individually examined for its own characteristics.
Vincenzo Franza one of the two Caronte & Tourist CEOs says:
"The social distancing will limit the maximum capacity of passengers on board our ships and modify deeply rooted habits. There will be fixed entry and exit routes and the ships will be literally plastered with signage indicating virtuous anti-contagion behaviours. In addition to the work started with RINA Consulting, we aim to obtain confirmation of the exemption from the ban on staying inside cars for our clients during the crossings over short distances".
The other CEO Lorenzo Matacena echoes:
"We will have no choice but to ask our customers to make small sacrifices. These sacrifices are, however, duly justified by the certainty of continuing to consider Caronte & Tourist ships safe as they were in the past 55 years. We are fully committed against COVID-19, for the protection of operators and passengers, in a collaborative and continuous effort aimed at ensuring the continuity of a service essential for the communities to which it is addressed".
Roberto Carpaneto, RINA Consulting CEO, commented:
"The resumption of activities can only take place by protecting public health. A thorough analysis of infection prevention measures and of the rooms, identifying potential scope for improvement, and a crew prepared to minimize human error are liability actions demonstrating the willingness of a sector severely affected by the current situation to restart as soon as possible contributing to the recovery of the economy".
Caronte & Tourist Group, infact, has put in place, since mid-March, a "Team Covid" that has been dealing with health protection procedures for ship travellers and those who work to make this possible with their daily commitment.