HØGLUND to upgrate Integrated Automation System onboard KONG HARALD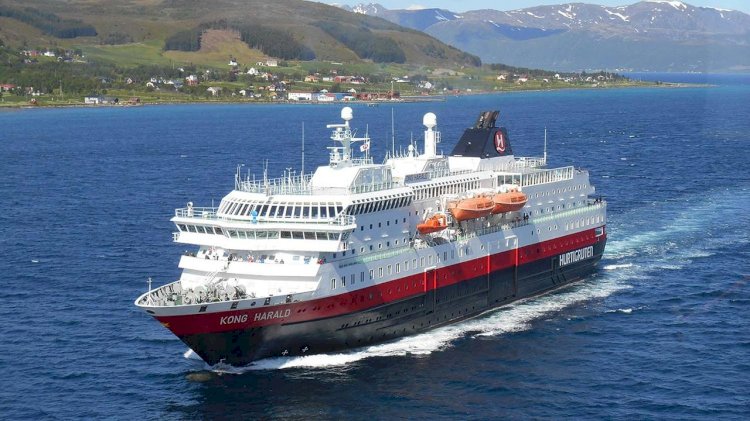 Photo: HØGLUND
Hurtigruten, a leading actor in the Arctic and Antarctic expedition cruise segment, chooses Høglund Marine Solutions to upgrade Kong Harald's Integrated Automation System (IAS). In connection with transition to LNG-fueled propulsion, Høglund will also deliver FGSS for this vessel.
Høglund IAS is the highly flexible marine automation solution, designed to meet the complete range of alam and control tasks on-board all types of vessels.
IAS is based on ABB AC800M Pocess Controller together with the ABB S800 I/O system. The AC800 is modular and scalable in order to fit into any system, from smaller systems containing a few hundred signals to larger systems with several thousands of signals. Profibus is used for I/O communication. Distributed I/O are preferred. Both cable and installation costs are reduced when IO cabinets are located close to process equipment. The AC800 supports most common used protocols, and can also be setup as a redundant system. The controller is using a redundant IP network with communication up to the Operator Station.
System Highlights:
Well proven standard hardware with world wide support.
High speed redundant communication network, based upon IP standard technology.
Low space and low power requirements.
Standard programming languages based upon the IEC 61131-3 standard.
Supports standard solutions for all commonly used marine components.
Short application generation time.
User-firendly mimic design and modification with standard tools and libraries.
Interface for input/output data access from/to third party software.
Integrated logging system and playback facilities, both local/remote and online/offline.