GNS launches a new kind of navigation service for superyachts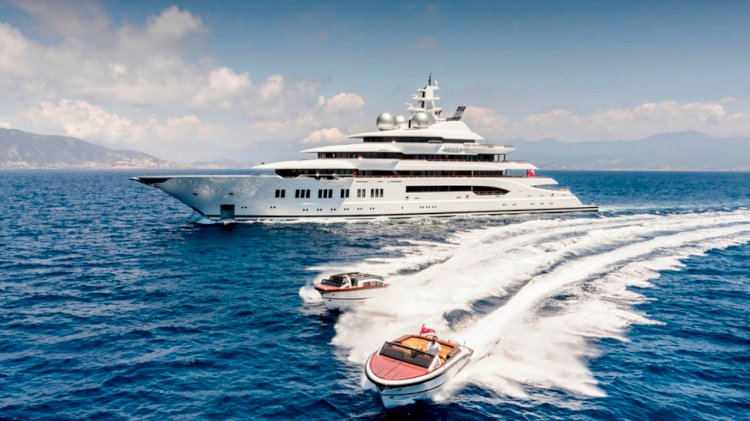 GNS, the maritime technology company, has announced the launch of Voyager SUPERYACHT, a new kind of navigation service for superyacht customers that has been designed to make managing navigation requirements easier and more cost-effective.
Early users of the service are reporting savings of up to 50% on navigation spend as well as better compliance management through a combination of more accurate purchasing, lower costs and better monitoring and management.
Built on simplicity, transparency and safety, Voyager SUPERYACHT is the first navigation service that actually encourages superyacht customers to spend less on charts and publications. GNS's unique Voyager navigation management software helps crews purchase charts and publications more accurately and data analytics to show where there is over-spending and cost-savings can be made.
Hayley van Leeuwen, GNS Global Director of Product and Marketing, said:
"More than 1,500 commercial vessels have already switched to this new way of buying and we are delighted to be able to now offer the same benefits to Superyacht managers and owners."
Voyager SUPERYACHT uses data analytics to provide a highly intuitive view of each yacht's chart and publication holdings compared to the requirements of its Flag and other regulatory stakeholders. Using GNS's online platform, managers and captains are able to immediately see any issues that may arise and resolve them quickly and efficiently – enhancing navigation safety and compliance.
Under Voyager SUPERYACHT's compelling pricing structure, users pay an annual membership fee for navigation software, yacht tracking, web-based compliance and cost management tools. They get all their navigation charts and publications at 'cost price; GNS puts no handling fee or other mark-up to any of the navigational products customers buy. This innovative approach has created a true partnership where GNS and the customer have a shared incentive to drive down the overall cost of navigation.