DNV GL grants rare MSA to battery maker Corvus Energy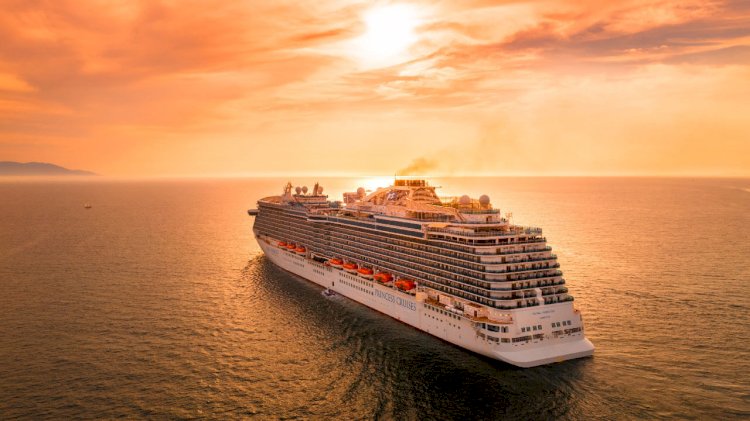 Manufacturing Survey Arrangement (MSA) certifies that Corvus manufacturing processes meet DNV GL quality, safety and environmental standard.
DNV GL and Corvus Energy have completed the DNV GL Manufacturer Product Quality Assessment (MPQA) and have signed a Manufacturing Survey Arrangement (MSA), resulting in streamlined quality control processes and faster customer deliveries.
Under the terms of the MSA, Corvus Energy has been granted the ability to witness the Factory Acceptance Testing (FAT) at its plant in Richmond, British Columbia, Canada, without the presence of a DNV GL surveyor.
Abbas Nouri Zenouz, QHSE Director at Corvus Energy, says:
"We are honored to be the first battery or energy storage system manufacturer in the world to be approved for MSA certification. It's a testament to the strict quality assurance methods we adhere to in our manufacturing operations, as well as the collaborative relationship developed between Corvus and DNV GL over the years rooted in our mutual goal of improving safety in marine battery applications."
Corvus Energy proudly displays the MSA granted by DNV GL. Left to right: From DNV GL, Ham Kwang Nam, JSS Project Manager and Anders Mikkelsen, Director of Business Development; and from Corvus Energy, Brian Baker, Principal Engineer, Battery Safety & Regulation Compliance, Mariella Deltcheva, Plant Manager and Abbas Nouri Zenouz, QHSE Director.
Anders Mikkelsen, Director Business Development in the DNV GL Vancouver office, says:
"It is fitting that Corvus Energy is the first battery supplier to achieve MPQA/MSA. Corvus Energy was a pioneer in energy storage systems and the first supplier to achieve Type Approval for lithium-ion batteries back in 2013. They are still technological leaders, with single-cell thermal runaway isolation and numerous other innovations that have paved the way for safe, economical and high-performance marine electrification."
DNV GL will conduct audits of Corvus test and control routines, procedures and equipment, as well as acceptance criteria for the energy storage products covered by the MSA to ensure continued high standards of quality.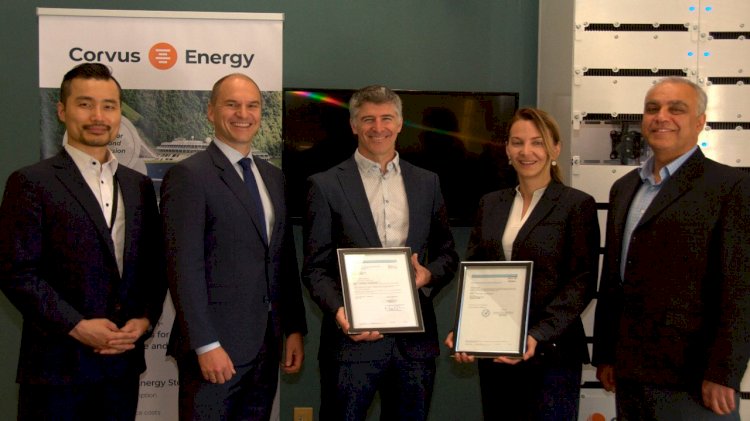 About Corvus Energy
As the leading manufacturer of energy storage systems for maritime applications, Corvus Energy provides battery power to more hybrid or all-electric ferries than all other providers of energy storage systems combined. Corvus Energy provides high power energy storage in the form of modular lithium ion battery systems. Its purpose-built, field-proven battery systems provide sustained power to hybrid and all-electric heavy industrial equipment, including large marine propulsion drives.