Commodity shipping to optimise port time in new digital solution
Marcura and Veson Nautical have today announced a product integration.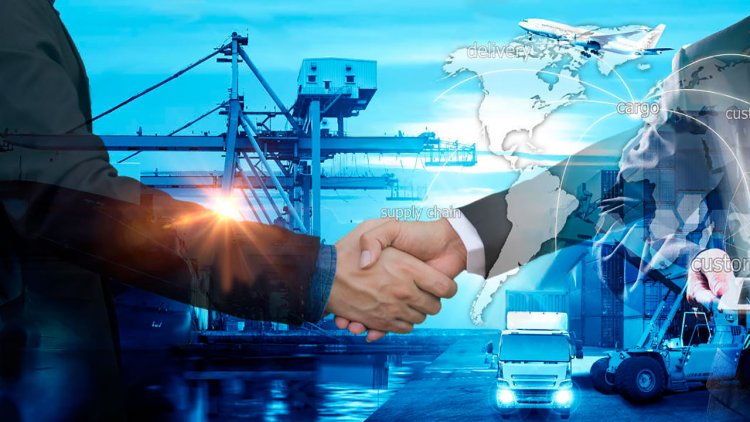 Two shipping software and service digitalisation leaders join forces to deliver end-to-end digitalisation of the voyage management processes in global commodity shipping, solving the complexities of predicting and managing port times, demurrage and costs at terminal level.
The integration between the two systems can help ship owners, operators and charterers more accurately plan and execute their port calls, in order to manage risk and improve operational, cost and environmental efficiencies within the port stay part of a commercial voyage charter.
Via the Veson Partner Network, PortLog will be integrated into the heart of the Veson IMOS Platform (VIP), giving VIP users access to PortLog's extensive data on port costs and port call times to unlock new opportunities and value. The integration will enable dry bulk customers to enhance pre-fixture workflows within the VIP Voyage Estimator, enabling more accurate estimates of the time and cost of the port call component of a voyage, as well as estimates of the potential impact of unpaid time in port.
Port time and demurrage are inherently difficult to predict and manage, yet these factors have a significant impact on freight rates, voyage results and emissions. The difference between the estimated and actual time spent in port can make the difference between a profitable voyage or a loss-making one. Vessel owners and charterers have been forced to make assumptions in their voyage calculations, and rely on vague estimates and crude cost buffers to account for critical factors which may influence each terminal's performance, unpaid time risks, and costs.
Vessels spend up to half their time in ports, however this part of the voyage has – until PortLog - seen very little digital tooling. This was the impetus for PortLog, which has since become the port parallel to weather routing. Users of PortLog have experienced established success with optimising their sea passage by leveraging the solution's high volumes of standardised statements-of-fact (SoF), vessel, weather and AIS data feeding digital models.
PortLog draws on extensive transactional data with over 20.5 million harmonised time events and multiple layers of Master Data. This enables chartering and operations departments to:
Estimate the total cost of a port call
Estimate the financial risks related to turnaround time, unplanned downtime, weather impact, and berth level restrictions
Predict the relevant calling terminal within a port with more accuracy than ever before
Assess the risks and opportunities related to the demurrage and despatch impact before a fixture is agreed upon
PortLog data can now be directly and seamlessly embedded into users' daily workflow in VIP, providing users with context-relevant alerts and information at a terminal level for chartering, operations and claims handlers.