Aibel delivers second module for Dvalin project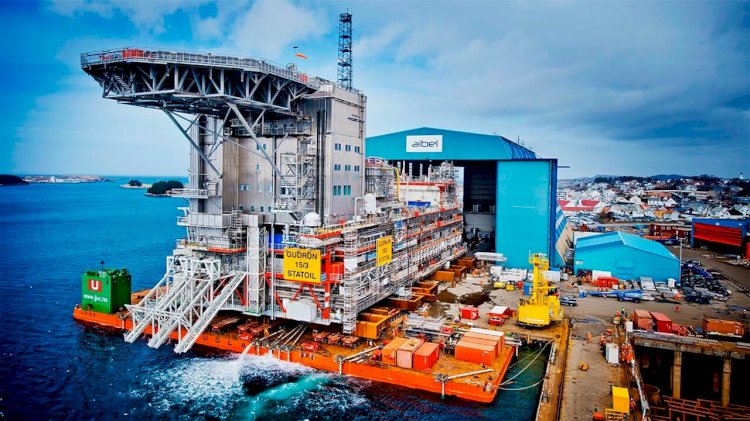 Photo: Øyvind Sætre, Aibel
After two and a half years of work, Norwegian oilfield services company Aibel has delivered the M40 module for the Wintershall Dea-operated Dvalin project located in the Norwegian Sea.
Aibel has been responsible for the engineering, procurement, construction and installation of two new modules and major modifications offshore. H25 - the first module for the Heidrun platform was delivered in the spring of 2018, and handover of the 3,500 tonne M40 module, marks the end of the project's construction phase. This leaves only the installation phase, which is expected to be completed during September 2020.
"The M40 module is a significant investment for DEA, but the project could not have been in better hands. Aibel's team in Haugesund has delivered a high quality complex module, on schedule and with an outstanding safety record and safety culture. DEA would like to congratulate and thank Aibel on this fantastic achievement," says Roy Padgett, Wintershall DEA's Facilities Project Manager for the Dvalin development.
"I hope the collaboration in this project can become an example of how the supplier and customer can work together to ensure that the industry remains competitive and well equipped for the future," President and CEO of Aibel, Mads Andersen, states.