$8bn green hydrogen aspirations on the Suez Canal
SCZONE signs MOU with Indian "ReNew power" for 220,000 tons of green hydrogen production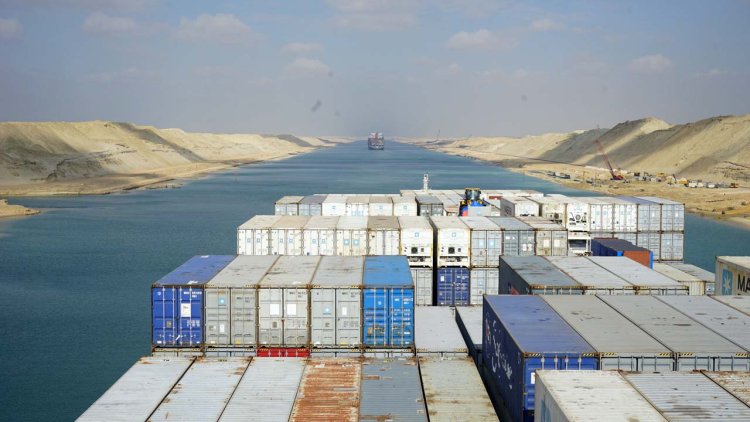 The General Authority for Suez Canal Economic Zone (SCZONE) and the Indian-based ReNew Power have unveiled $8bn plans to produce 220,000 tonnes of green hydrogen annually.
The $8bn green hydrogen production project has been outlined in a signed memorandum of understanding (MoU) between the SCZONE, and the Indian renewables company, ReNew Power.
Under the MoU, revealed on Wednesday (July 28), SCZONE and ReNew plan to establish an industrial complex aimed at producing 220,000 tonnes of green hydrogen and one million tonnes of green ammonia, in the Sokhna integrated Zone of the Suez Canal, Egypt.
The companies have said, in the project's first phase, between 2023 and 2025, an investment of $710m could see production of 100,000 tonnes of green ammonia and 20,000 tonnes of green hydrogen.
In its second phase, during 2025-2029, the project anticipates a further $7.147bn of investment, seeing production capacity hit 220,000 tonnes of green hydrogen per year.
Yehia Zaki, Chairman of the Suez Canal Economic Zone, said:
"The growing interest of major companies and global consortium in partnership with SCZONE reflects our insightful vision in adopting green fuel as a target sector within our strategy for 2020-2025 for export purposes or bunkering services.
"SCZONE is qualified to localise this industry and is developing its ports to supply ships with green fuel as soon as possible."
A joint report by Siemens Energy and Roland Berger highlighted the Middle East and Africa (MEA) region's potential as a green hydrogen exporter. The report read:
"Exporting green hydrogen to the European demand centre presents a major economic prospect and the opportunity to gain geo-political significance in the global decarbonisation effort.
"Speed is key to establish and reinforce long-term supply chains. Hence, speeding up the development of renewable energy will be a priority for all countries wishing to enter the green hydrogen game."