Woolpert and iXblue partner to deliver aerial mapping services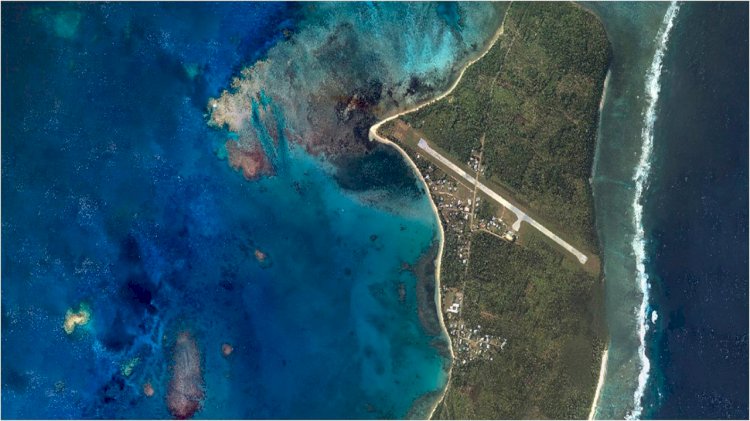 Photo: Woolpert
Woolpert, Inc and iXblue Sea Operations division, part of iXblue Group based in France, have formed a strategic partnership to provide aerial mapping services to clients in Australia, New Zealand and across the South Pacific. The pairing combines the reputation and regional business development expertise of iXblue, a global marine survey and technology firm, with Woolpert's internationally known aerial topographic lidar, bathymetric lidar and geospatial capabilities.
Under this partnership, Woolpert and iXblue will collect, process and deliver airborne Digital Imagery, Topographic LiDAR and Bathymetric LiDAR operations from helicopter and fixed wing platforms to provide custom solutions to commercial and government clients.
John Gerhard, Woolpert's director of Maritime Solutions, said:
"We are looking forward to working with iXblue, which has established itself as a highly respected data provider in the region, and to extend our geographic reach. By playing to our firms' combined strengths, our clients will receive this highly accurate, highly requested mapping data at a lower cost."
iXblue's General Manager, Airborne Matt James adds:
"iXblue and Woolpert have had a great working relationship and the partnership aligns with growing demand from our clients to offer seamless hydrographic and topographic mapping operations. Both companies offer extensive domain knowledge, capability and experience that provides our clients with comfort and reliability that their project outcomes will be achieved."
Woolpert has collected and processed hundreds of thousands of square miles in aerial, terrestrial and bathymetric lidar data and orthoimagery for clients within and outside the continental U.S. These clients include the U.S. Geological Survey, the U.S. Army Corps of Engineers and the National Geospatial-Intelligence Agency, as well as customers across multiple commercial industries. In May, the firm also acquired Geomatics Data Solutions, an international marine and terrestrial survey firm.
iXblue has surveyed over 100,000 line miles worldwide and has been operating the Sea Operations division across the Australasian region since 2007 providing clients with detailed and precise surveys of the marine and littoral environment. iXblue recently announced the diversification in capability to include an aerial mapping operation alongside its existing marine survey business.