Scotline orders third vessel from Royal Bodewes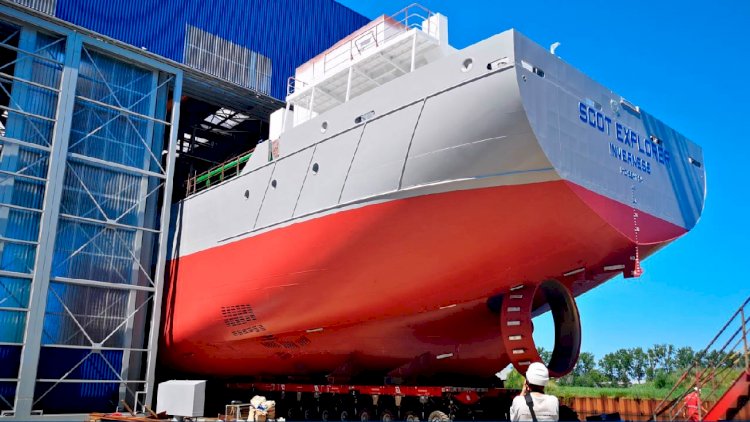 Photo: Royal Bodewes
Scotline Marine Holdings Ltd has ordered from the Royal Bodewes Shipyard of newbuilding number 750 to be named Scot Ranger with Swedish/Finnish Ice Class 1A.
After the successful delivery of the Scot Carrier in November 2018, construction of the second vessel, Scot Explorer, started February 2019. Scot Explorer is seen here with the aft section leaving the brand-new production facilities at the Royal Bodewes Shipyard site at Hoogezand. The vessel is expected to be launched in October 2019 with final delivery shortly afterwards.
The Scot Explorer, a 4800 dwt Bodewes Trader type, with Swedish/Finnish Ice Class 1B features an enclosed bridge wing with a proven economical Caterpillar/Mak 6M25C main engine.
The successful co-operation between Scotline Marine Holdings Ltd and Royal Bodewes resulted in a third sister new building, Scot Ranger, but with Swedish/Finnish Ice Class 1A. Start of construction is planned early 2020.