New subsea cable between Guam and Australia lands in Sydney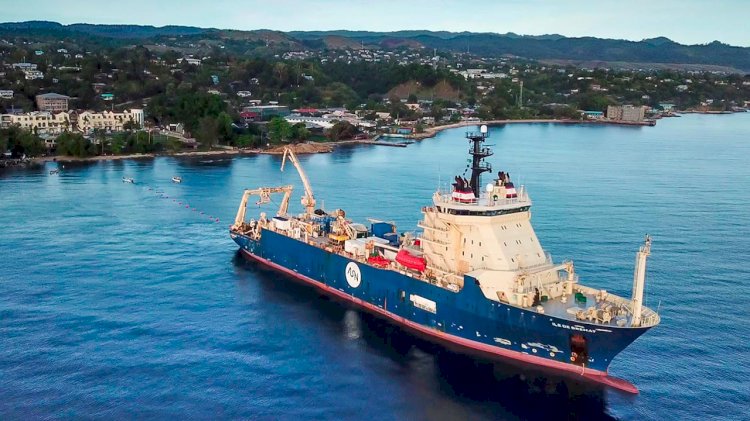 Photo: Alcatel
AARNet, Google and RTI have announced a significant milestone in the Japan-Guam-Australia South subsea cable system (JGA-South) with the landing of the cable into Narrabeen Beach in Sydney.
This marks the completion by AARNet of the Sydney shore end work. Alcatel Submarine Cable Networks (ASN)'s cable ship, the Ile de Brehat, will now continue laying the cable north towards Guam, with the completion of JGA South on-track to be completed and ready for service by March 2020.
This new eastern seaboard telecommunications cable will complement the recently completed INDIGO cable system forming an all-important ring between Australia and the fast-growing North and South East Asian markets. Using today's coherent optical technology, JGA South's two-fibre pairs will support up to 36 terabits per second, the equivalent of simultaneously streaming millions of movies a second with lower latency and enhanced reliability.
JGA South will utilise ASN's spectrum sharing technology where each consortium member can independently take advantage of technology advancements for future upgrades and capacity increases on demand. This is especially relevant to the high bandwidth demands of research in Australia.
AARNet's CEO Chris Hancock said:
"This is an exciting time for AARNet. INDIGO was the first in a number of significant investments for research and education in Australia. JGA South is our second, and equally important, investment to meet the future growth in collaborative research and transnational education between Australia and our important partners in Asia. As the Sydney landing party, AARNet sincerely thanks its build partners and especially Northern Beaches Council for its far-sighted and active support in the on-time delivery of this new and critical infrastructure for Australia."
RTI's CEO Russ Matulich said:
"Cloud companies, service providers, and telecom operators are looking for more control of their network. They want rapid provisioning, capacity portability, and network scalability. RTI's 100Tbps international network and superior service offerings deliver all that and more."