Maritime Partners orders methanol-to-hydrogen reformers for Hydrogen One
Hydrogen One will tackle green initiatives by transforming methanol to hydrogen on-vessel via 10 self-contained hydrogen-on-demand systems from RIX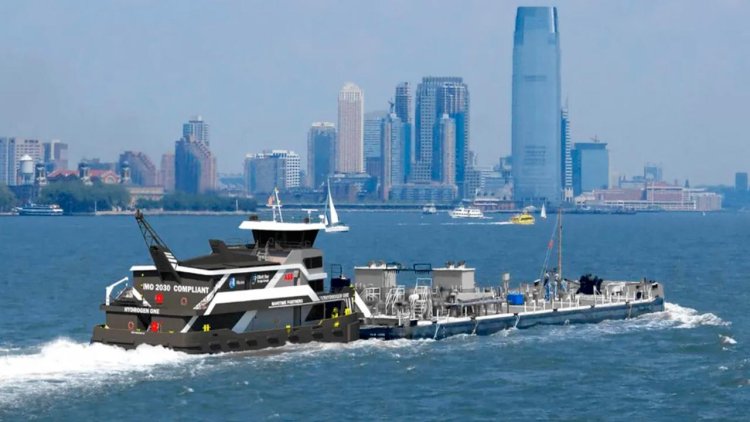 For the development of the 'world's first' methanol/hydrogen-powered towboat, RIX Industries has announced it has received an order for US-based Maritime Partners for its methanol-to-hydrogen (M2H2) reformer systems.
Under the contract, 10 RIX M2H2 Series systems that produce hydrogen on-demand, which is said to eliminate the need of on-board high-pressure gas or cryogenic liquid hydrogen storage, will be delivered to Maritime Partners.
RIX says its system, which integrates technology licensed by Element 1, can generate high-purity hydrogen with zero NOx, SOx, or particulate matter, which will be combined with PEM fuel cells to deliver primary power for the vessel.
Dubbed Hydrogen One, Maritime Partners' vessel is set to showcase sustainability in workboat operations, with a particular focus on inland sailing.
In 2021, Admore Shipping announced a new strategic investment and joint venture with Element 1 Crop and Maritime Partners to develop hydrogen power to the marine sector.