Karpowership hoping to place three floating power plants near Odesa, Ukraine
Karpowership says vessels could be used in Odesa if security conditions are met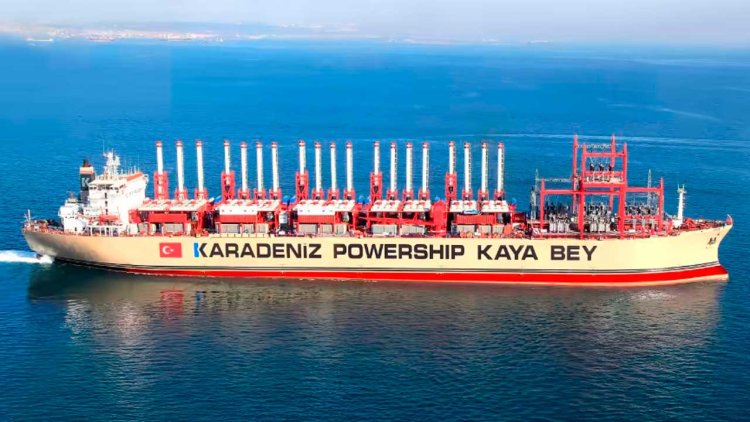 Turkish company Karpowership, which owns a fleet of floating power plants, says it is in talks to send floating "powerships" to Ukraine to supply electricity to the beleaguered country as Russia steps up attacks on civilian infrastructure.
Karpowership would send ships close to Odesa, Ukraine's largest port, a senior company executive told Nikkei Asia.
"We are discussing with the Odesa governorate and Ukraine's electricity utility Ukrenergo to put three powerships close to Odesa with a total output of 300 megawatts," Zeynep Harezi, Karpowership board member for commercial operations, said in an interview at the company's headquarters.
She said once agreements on technical and commercial aspects are reached, "we need to figure out security-related parameters, in terms of both our operation and maintenance teams as well as our assets. If we can secure those parameters, we would like to proceed with the project."
Harezi suggested a deal might need U.N. backing. "I think we will need a United Nations level green light to realize this, with the same kind of exemptions that the grain deal has," referring to the deal brokered by the U.N. and Turkey that has allowed Ukraine to make seaborne grain exports out of Odesa without interference by Russia.
"Depending on need and approvals, we could do it within this year," Harezi said. "The ships are ready and commissioned. We can deploy them in as little as three weeks."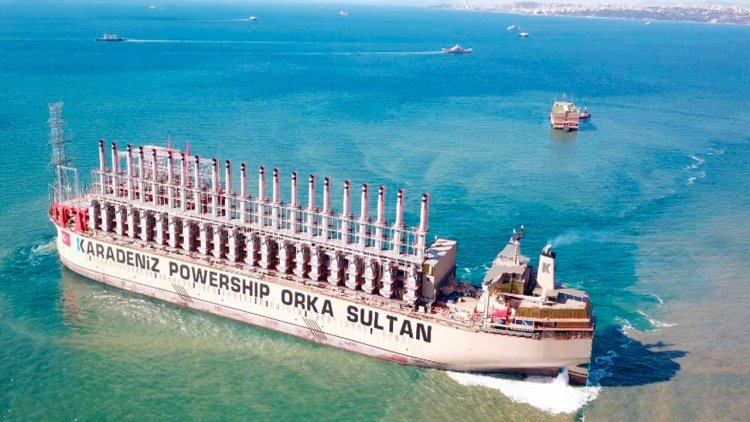 The 300 MW that the three vessels could supply would power up to 1 million homes at full output.
Fears have grown in Ukraine over power supplies as winter approaches and temperatures plummet. The European Union is also in talks over how to supply more power equipment to the country.
Ukrenergo could not be reached for comment. A Ukrainian source familiar with the talks said they are at a commercial negotiation stage.
Volodymyr Kudrytskyi, chief executive officer of Ukrenergo, told a briefing last week that Ukraine's energy infrastructure had suffered "colossal" destruction in Russian missile attacks, adding that practically no thermal or hydroelectric power stations had been left untouched.
"In Ukraine there is a power generation deficit. We cannot generate as much energy as consumers can use," Kudrytskyi said.
On Monday, Ukraine's embassy in Ankara said on Twitter that high level foreign ministry officials from Ukraine and Turkey met and discussed the latest situation in Ukraine and bilateral cooperation. "Turkey's participation in the reconstruction of Ukraine and the provision of humanitarian aid were emphasized in order to overcome the consequences of the energy crisis caused by the Russian attacks," the embassy said.
Karpowership is the flagship company of Turkey's Karadeniz Holding. It has 36 powerships, with plants that can generate electricity using either fuel oil or natural gas. They can be connected to local electricity grids in under 30 days, according to Harezi.
Powerships are mostly aimed at countries with inadequate infrastructure as well as for use in emergencies following natural disasters or accidents.
Harezi said the company is in talks over the deployment of up to eight ships to four European countries for the winter of 2023, instead of 2022 as initially discussed. "Now it is expected that this winter will be a warm one and gas stocks of Europe are already filled, contributing to electricity prices coming down from their peak," she said.
Russian media had recently reported that Russian gas producer Novatek had approached Karpowership to potentially supply electricity to its large Arctic LNG 2 project, in which Japan's Mitsui & Co. and JOGMEC as well as Chinese companies CNPC and CNOOC are minority shareholders.
Asked about this, Harezi said Novatek had indeed requested information from the company for the project, but stressed, "We are not talking with any party for any business in Russia. As corporate policy, we are determined to follow international sanctions."
Source: Nikkei Asia.