IMarEST launches task force to answer the big questions on marine AI
AI and machine-learning techniques have immense potential for improving efficiency and safety across the marine sector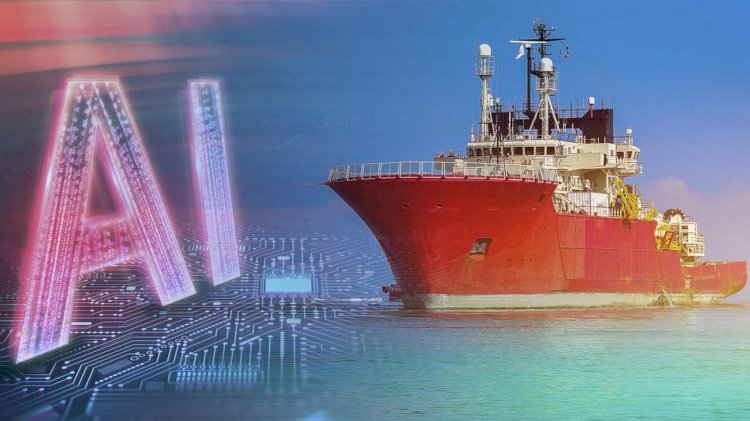 Setting up a task force dedicated to finding answers to the certification conundrum restraining the use of Artificial Intelligence (AI) in the marine domain was the first move of IMarEST's new president, Kevin Daffey, as he begins his term in office.
AI and machine-learning techniques have immense potential for improving efficiency and safety across the marine sector, from optimising ship hull forms, delivering health monitoring for ship engines, predicting the spread of oil spills, to preventing ship collisions in busy waterways and modelling ocean circulation or rogue waves. However, they also create new challenges, particularly where safety is concerned.
In contrast to the deterministic behaviour of traditional mechanical and electrical systems (or conventional procedural software), which can be predicted with relative ease, AI and machine learning algorithms are inherently non-deterministic systems. What gives AI the ability to 'learn by experience' and improve their performance over time also makes it incredibly hard to model and certify for the purposes of assurance.
Daffey explains:
"The marine sector is struggling to provide definitive safety contours for AI-based systems whose operation is determined heuristically and repeatability cannot be guaranteed.
Even when AI is employed in non-safety critical contexts, it's important we clearly understand its limitations. This is a major roadblock holding back a technology with huge promise for the sector as a whole, so it's time we put some intellectual horsepower into finding some answers with help from outside our industry."
Under the guidance of Bernard Twomey from the Assuring Autonomy International Programme at the University of York, the presidential task force's first work-item will be to produce a whitepaper that will address some of the key barriers to adoption of AI in the marine sector.
The task force will scrutinise progress made in adjacent sectors, particularly in transportation, aero, rail, medicine and robotics that have benefited from significant investment in R&D.
Twomey explains:
"Where there is a high degree of commonality between the challenges faced, the lessons learnt elsewhere will be transferable to marine – there is no need to reinvent the wheel. We have to be realistic about the levels of funding and resource available and be shrewd in our approach."
The automotive sector, for example, has made significant strides in developing safety and assurance cases from a systems engineering context. The task force will look to carry over core methodologies and assess their suitability for marine applications, as it endeavours to map out processes for identifying and mitigating risks and find a pragmatic route for achieving acceptance by regulatory authorities.