Goldenport-Oceangold Group doubles Fleet Xpress speeds for all vessels
Goldenport-Oceangold Group continues to boost its high-tech fleets' connectivity services as it doubles Fleet Xpress speeds for all vessels in partnership with Navarino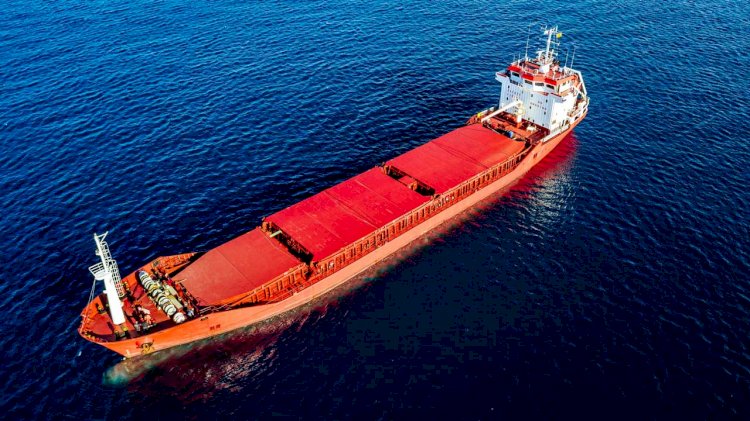 Navarino's long-standing partnership with the Goldenport-Oceangold Group has been built over more than a decade. The two companies have worked closely together over the years to deliver the most advanced connectivity and technology solutions to the Groups' fleet of 27 ships that operate worldwide.
Having been one of the very first fleets to install Fleet Xpress, Goldenport-Oceangold recently took the decision to upgrade the bandwidth on all ships by doubling FX speeds onboard to 4 MBp/s through its Cobham FX100 antennas. This speed upgrade will allow the company to continue to develop its advanced business communications options include remote management of fuel monitoring software, Alarm Monitoring Systems connected to flow meters, torque meters and vessel performance tools as well as on board CCTV.
Another major reason for the speed upgrade is to offer even better crew welfare possibilities to its seafarers as the company keeps its' crews well-being very high on the agenda. Many of these tools are managed and operated through Infinity Cube, which has been installed from the start of its FX installations, while the cyber security of the fleet is overseen by Navarino's Angel service, its fully managed cyber security solution designed especially for the maritime sector.
Mr Ioannis Agelis, the Groups' IT Manager said:
'We are very happy with the performance of the Navarino suite of services provided to our vessels during our longstanding cooperation. By upgrading our FX bandwidth, we are responding to the needs of our business and our crews and enabling both these very important parts of our company to grow and develop as new technologies emerge in the maritime world. We look forwards to continuing to work with Navarino in using technology to innovate and to help our fleet remain one of the most digital – ready fleets in the world.'
Kiriakos Striboulis, Navarino's VP Market Intelligence said:
"We are very pleased to expand our excellent cooperation for another 3 years. More than ever before, the maritime industry requires a reliable and technological advanced provider like Navarino. This new agreement will ensure that critical business applications will always have high-speed, reliable bandwidth across the FX Network and crew members will gain fast access to Social Media and the most advanced communications with their families and beloved ones"