CJ Logistics selected OPUS Logistics to manage their global operations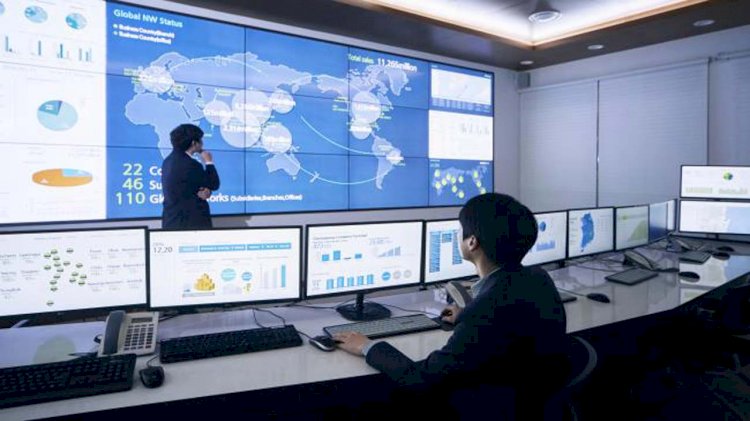 Photo: CJ Logistics
CyberLogitec, the leading provider of maritime, port/terminal and logistics operations technologies, has announced that CJ Logistics, Korea's leading global logistics company, has signed the contract to globally deploy OPUS Logistics throughout their overseas subsidiaries and network.
The deployment will enable CJ Logistics to deliver a truly integrated and automated operating platform with improved communications and efficiency, increasing overall visibility and productivity.
Mr JinWook Lee, CJ Logistics global forwarding department director, said:
"In order to grow as a leading global logistics company, integrated operations and agile business processes are essential. To achieve this, we are increasing our digital footprint by adopting OPUS Logistics as the heart of the operation. With a single automated system, it will reduce manual work, human errors and eliminate the possibility of discrepancies which can result in loss of revenue. It will also be giving us greater visibility of the entire operation and processes, important for generating better business collaboration."
CJ Logistics was formed when CJ Korea Express, Korea's largest logistics firm merged with CJ GLS in April 2013. Recognizing that technology competitiveness equals logistics competitiveness, CJ Logistics leads the global logistics industry through continuous research and development. The company has subsequently been recognized as one of the forerunners of technology innovation in the Korean logistics industry and has become one of the top 5 integrated logistics service providers, with worldwide operations in 155 cities in 40 countries.
CyberLogitec Global managing director, Tevin Choi said:
"OPUS Logistics provides digitalization and automation capabilities to help maximize the efficiency of the logistics forwarding operations. We are confident that the flexibility and scalability of the solution will help CJ Logistics fulfil their goal as a global industry leader, to improve their operational productivity and hence generating increased business profitability."
OPUS Logistics is a highly-flexible, technologically-advanced platform that helps improve the efficiency of global freight forwarders throughout their entire supply chain. By automating complicated or repetitive business processes and expediting the sharing of information between users in the supply chain, OPUS Logistics increases efficiency, streamlines communication and provides critical visibility to improve profitability.