BMSG implements MarTrust's E-Wallet solution to pay their seafarers
Bourbon Marine Services Greenmar is responsible for managing over 1,000 seafarers on more than 100 vessels.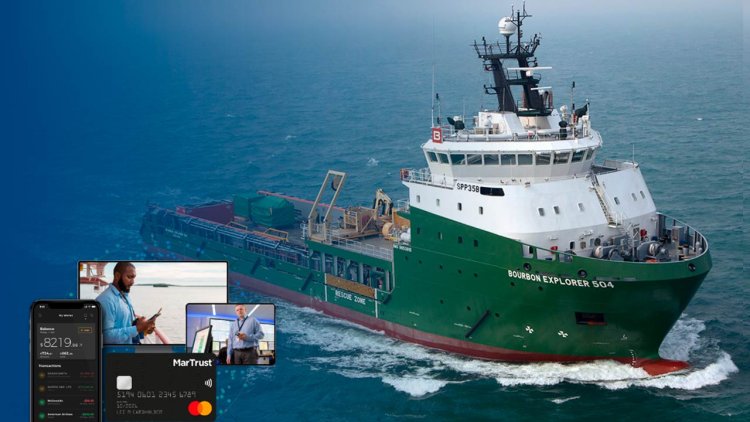 Bourbon Marine Services Greenmar has chosen MarTrust's E-Wallet solution to digitally transform the way it manages crew payments. Bourbon Marine Services Greenmar is the manning affiliate of the Bourbon Group, one of the world's leading offshore marine services companies.
MarTrust's E-Wallet and pre-paid card optimises the payment process for ship owners and operators, enabling crews to receive funds quicker compared to traditional banking routes, and provides them with complete control of their funds and online purchases, with reduced risk and lower transaction costs. They also have the ability to quickly transfer money to anyone at any time, meaning they can send much-needed financial support to their families.
Commenting on the development, Suraj Maharaj, Managing Director, Bourbon Marine Services Greenmar, said:
"We recently introduced an attractive pension scheme for our seafarers, as well as a digital signature platform for employment agreements, and now the E-Wallet is the latest digital development to ensure that they receive their wages safely and securely, and with the freedom and ability to do with it what they choose."
The E-Wallet can be accessed anywhere and at any time online or via a mobile app. From there, funds can be transferred directly to crew to pay whatever is required, be it salaries, bonuses, overtime or cash advances. The E-Wallet and card also reduce the need for seafarers to manage or store significant amounts of cash, providing increased security.