2G Robotics releases new software to combine navigational and laser data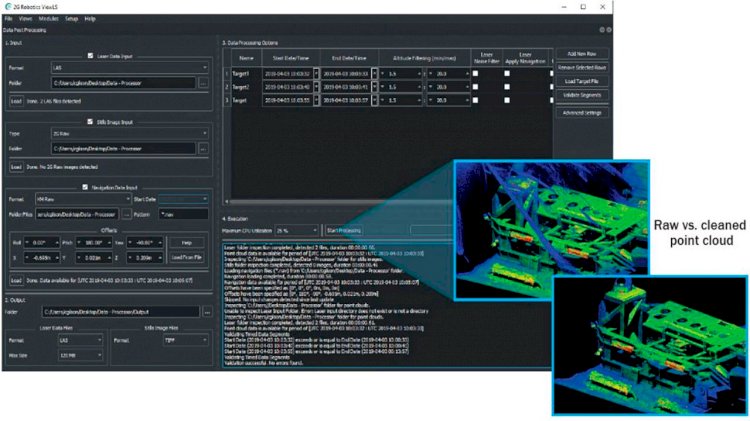 2G Robotics has released a Data Module for their ViewLS software which enables the automatic enhancement of laser point cloud and stills image data. This solution provides a simple and efficient post-survey workflow for customers of all experience levels.
The ViewLS Data Module combines raw laser data with navigational data from industry standard sensors to create geo-referenced laser models in significantly less time than typical survey software. The resulting laser data is automatically filtered using statistical outlier rejection and range limiting to remove the effects of turbidity and noise. Targets of interest can be extracted from large datasets into an organized file structure by inputting event times, or loading a target file. This provides a simple and application specific data processing solution for ROV and AUV operators that requires minimal survey training or experience.
The Data Module also enables post-processing and enhancement of stills images. 2G images are enhanced in real-time onboard the vehicle, and the ViewLS module enables more advanced contrast enhancement and colour correction on targets or segments of interest.
Chris Gilson, Product Development Manager for 2G, says:
"The release of the new 2G Data Module removes a significant barrier to adoption for new customers, allowing them to quickly manipulate and clean laser data with minimal training. This will enable AUV and ROV operators without survey experience to efficiently use 3D laser data."