Westerschelde Ferry BV and the OOS Group are joining forces
Raymond Winterswijk of Westerschelde Ferry BV (WSF) and Leon Overdulve of the OOS Group (OOS) have signed a so-called "ship management" contract.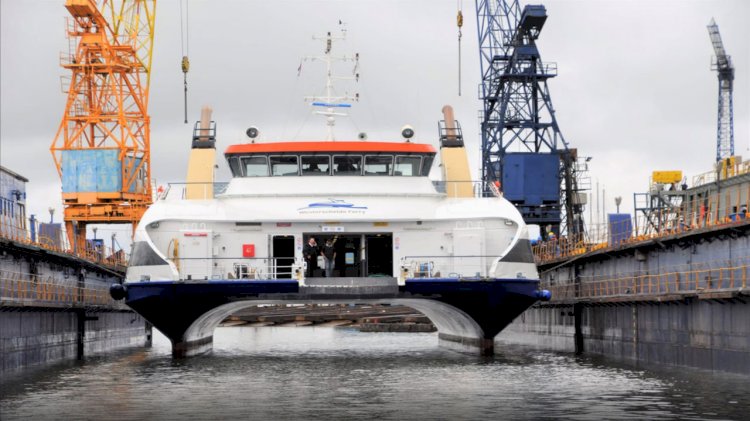 Photo: OOS Group
The contract details the agreements regarding the collaboration in which the OOS Group will support WSF with the (technical) management of both ships.
In recent months OOS has already provided support to WSF. For example, last June WSF and OOS docked the Princess Maxima for a necessary repair on both rudders. The ship was brought back into service on time and well within budget, creating significant savings in docking alone.
During this period an honest and transparent environment was established, resulting in mutual trust and the decision to continue in contractual form.
Raymond Winterswijk (Director Westerschelde Ferry BV) said:
"WSF is a relatively small organization, which is limited in its capacity and possibilities. With the cooperation with OOS we can use their extensive expertise, experience, network and capacity. It is therefore expected that this will enable us to achieve significant savings on the maintenance costs of our ships."
Leon Overdulve (CEO OOS Group) said:
"OOS is extremely honored to receive the confidence of the entire WSF team. In recent months we have experienced a fun and down-to-earth cooperation in Zeeland, which has also saved a lot of money. Over the years we have invested a lot in people, offshore/ship management software, systems, procedures, etc., so including these two ferries was easy to do. In Serooskerke alone we have over 1000 man-years of offshore/ship management experience and it is nice to be able to support the WSF which is just ten kilometers away from our offices."