VIDEO: Sleipnir picking up the 600 tonne module quayside
In April the world's largest crane heavy lift vessel, Sleipnir from Heerema, picked up the 600 tonne module quayside at Aibel in Haugesund.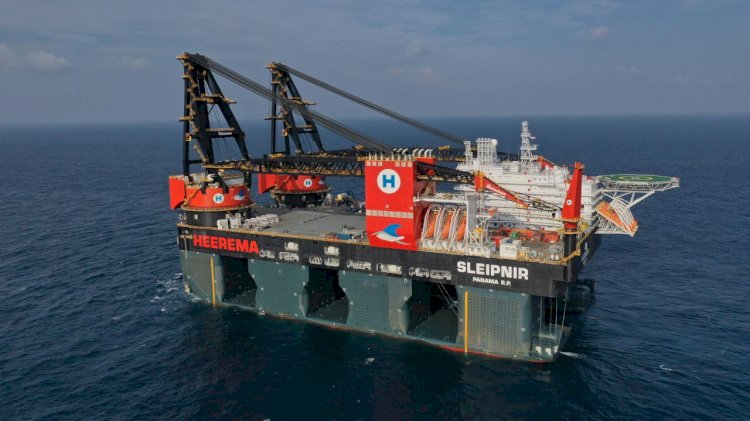 Photo: Heerema
The semi-submersible vessel Sleipnir has two cranes onboard, each capable of lifting 10,000 metric tons. This ability makes it suitable for the largest offshore jobs, such as building wind turbines at sea, dismantling old platforms, or constructing the most significant offshore structures.
Snorre Expansion Project is a huge IOR (increased Oil Recovery) project adding close to 200 million barrels to the Snorre field, extending the life time beyond 2040. The project consists of 24 new wells - 12 producers and 12 injectors - in six new templates, three massive bundles (all in one-pipelines) and a new module on Snorre A linking the new wells to the production facilities.
Video: Equinor