VIDEO: Ever Given ship successfully refloated in Suez Canal
The stern of the boat has moved away from the canal's western bank.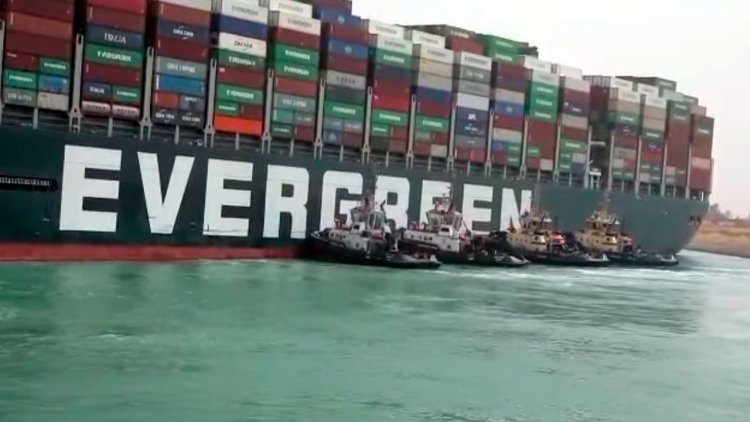 Lieutenant General Osama Rabie, Chairman of the Suez Canal Authority, has announced that the EVER GIVEN Panamanian container ship was successfully floated after the ship has responded to the tension and towing manoeuvres, as the ship's course was significantly modified by 80% and the stern of the ship was away from the shore by a distance of 102 meters instead of 4 meters.
The manoeuvres are scheduled to resume again as the water level rises to its maximum height in the period from 11:30 a.m. to reach 2 meters, allowing the ship's course to be completely modified to the midway.
Lieutenant General Rabie sent a message of reassurance to the international maritime community to resume navigation in the canal once the vessel is fully floated soon and directed to wait in the Lakes region for its technical examination.
Click on the timeline to see how the container ship was moved: