The Mission to Seafarers launches world's first Digital Seafarers' Centre
By leveraging digital technology, seafarers can now conveniently access essential services, improving their welfare and mental health during their time at sea.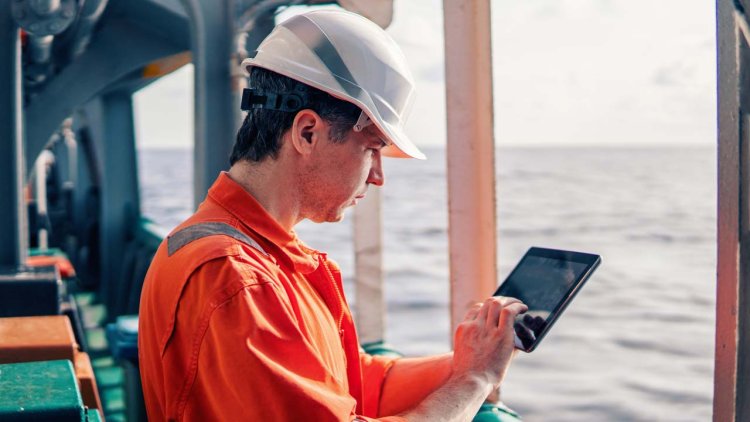 The Mission to Seafarers, an international maritime welfare charity, has unveiled its "Happy at Sea" mobile app at an exclusive launch event during Nor-Shipping 2023.
For the first time, this app provides seafarers with centralised access to The Mission to Seafarers' services which are available day and night, 365 days a year, in over 200 ports across 50 countries.
Billed as the world's first digital seafarers' centre, the Happy at Sea app empowers seafarers to take charge of their port welfare needs and safeguard their mental health. The free-of-charge app offers an array of features including the ability to pre-order requests ahead of port visits and access the Mission's extensive range of wellbeing resources even when offline, addressing the issue of limited internet access onboard ships. The Seafarers Happiness Index survey can also be easily completed within the app, followed by tailored resources and support based on each seafarer's responses. By embracing this innovative platform, seafarers gain access to vital support in an efficient and user-friendly manner.
The Happy at Sea app can be downloaded from either the Apple iOS App Store or the Google Play Store. The app's small size ensures that it can be easily downloaded even with limited internet connectivity. Regular updates to the app will introduce new functionality to enhance the user experience. The app also features the Flying Angel, an innovative chatbot powered by AI technology, designed to provide quick responses to frequently asked questions.
In addition to accessing a global directory of the Mission's teams, seafarers will have the ability to instantly pre-order a wide range of services. These include ship visits by port welfare officers, transportation, shopping items such as SIM cards, and even private pastoral counselling sessions with trained professionals for those requiring specialised support. The Happy at Sea app will significantly enhance the well-being of seafarers by providing them with accessible resources and support when they need it most.
Other features of the Happy at Sea app include a simple log-in process, a comprehensive port database for effortless check-ins, and the ability to stay updated with the latest news even without an internet connection. This is due to the app's functionality to automatically download news in the background while connected to WiFi to avoid using up costly data; data being a critical lifeline keeping seafarers in contact with loved ones.
Ben Bailey, Director of Programme at The Mission to Seafarers, said:
"Our goal with the Happy at Sea app is to enhance the lives of seafarers worldwide by centralising our resources. Since the onset of the pandemic, we have witnessed a significant surge in requests for support through digital channels, be it through our CrewHelp service, local Facebook pages, and WhatsApp groups. This app will enable seafarers to easily track their requests, while also empowering our teams to work more strategically within the ports."
Eman Abdalla, Global Operations & Supply Chain Director, Cargill Ocean Transportation, added:
"At Cargill Ocean Transportation making zero harm shipping a reality is our mission and indeed it all starts with the crew's wellbeing. Therefore, supporting the Happy at Sea app and The Mission to Seafarers was the perfect opportunity to give seafarers access to a multitude of services that can only improve and promote their well-being."
The Happy at Sea app is available for both Apple and Android devices, ensuring broad accessibility to seafarers across the globe. It will initially be launched in the Mission's Oceania Region from June 2023, with plans for a gradual rollout across its extensive network of locations in the coming months.