Thales and Team Vigilance launch the Royal Canadian Navy's patrol vessel
The Vigilance Class, as a new naval concept, would help modernize the Royal Canadian Navy (RCN)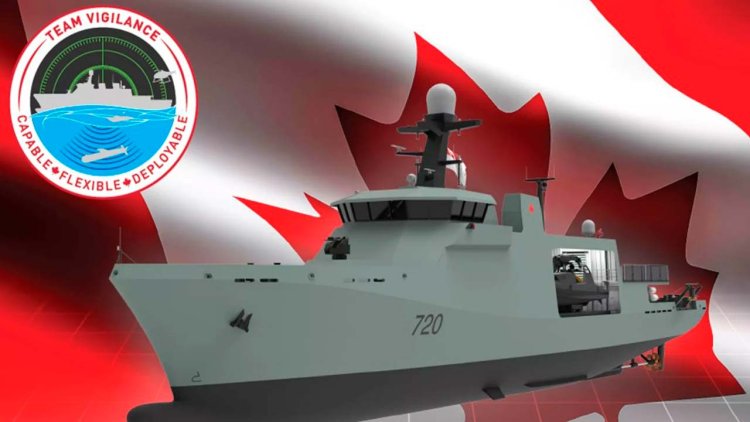 Thales has announced at CANSEC 2023 – alongside its Team Vigilance partners – that it will provide Combat Systems Integration (CSI) and Electronic Systems Integration (ESI) for the Vigilance Class OPV to modernize the Royal Canadian Navy's future fleet and ensure paramount performance for meaningful missions at home and abroad.
"It's energizing to envision what Canada's sailors and the RCN could gain from a paradigm shift in mid-sized OPVs: fewer crew needs through digitization and uncrewed systems; mission adaptability via modern sensor-suites; and future-proofing by way of artificial intelligence, connectivity, big data and IoT technologies. All this in a fully integrated, compact and versatile vessel – the outcome of a deep commitment among Team Vigilance partners to both Canada and to collaboration." Chris Pogue, CEO, Thales Canada
Collectively, Team Vigilance has both the capabilities and experience to meet the needs of the most demanding naval operators, whether it is in ship design, Canadian and global shipbuilding, the integration of combat and offboard systems, modular payload systems, or life-cycle solutions that are both sustainable and eco-conscious. And, together, Team Vigilance can deliver to Canada a new class of multi-mission OPVs with the capabilities to fulfil any mission assigned to it at home or abroad.