Team Electric expands in Poland with Remontowa agreement
Team Electric has signed an agreement with Remontowa Shiprepair Yard, Gdansk to provide electric systems consultancy and installation services for three Polsteam Ro-Pax ferries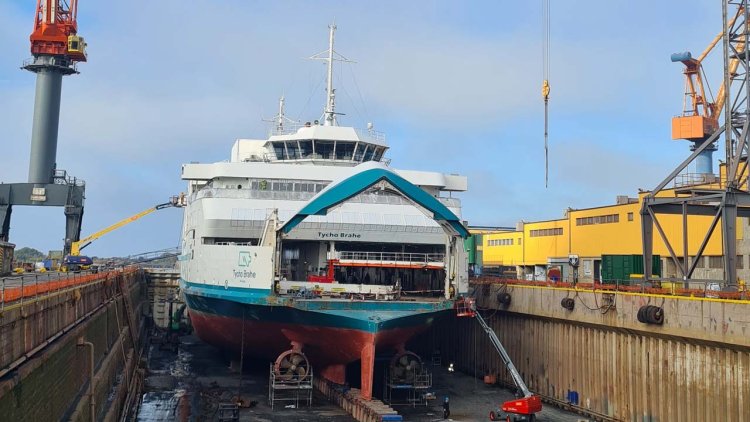 The three-year agreement coincides with the Finnish turnkey engineering solutions provider opening Team Electric (Poland), Gdynia as a subsidiary.
With capacity for 4100 lane metres and 400 passengers, the three ships represent an auspicious debut for Remontowa as a newbuilding yard, given their use of liquefied natural gas as a fuel and the integration of battery power and state-of-the-art hybrid propulsion systems. Two will be operated by Unity Line, with the third for Polferries. The first 195.6m ship is due delivery by the end of 2025.
On each Polsteam ship, Team Electric personnel will project manage bridge systems installation (including navigation and satcomms), as well as providing solutions for air conditioning rooms, the emergency generator room, crew accommodation and across several ship-wide applications.
"This is a decisive step for Team Electric in Poland and establishes a strategic relationship with Remontowa," said Mattias Jörgensen, CEO, Team Electric. "Electrical systems are a key deliverable on any newbuilding, repair or conversion project. Conversations we are having with clients indicate that the Team Electric-Remontowa combination will also be a highly attractive proposition where energy efficiency projects for existing ships are concerned." Remontowa's ship repair and conversion activities currently lead to around 200 ships docking per year.
Team Electric's new Polish subsidiary will be managed by Dawid Janik, Director Procurement, Team Electric, whose tasks include simplifying and enhancing hiring arrangements for workers domiciled in Poland, whether engaged at home yards, at other European yards or beyond.
"Establishing Team Electric S.A. as a separate entity in Poland made perfect sense at this time, and it will strengthen the ties we have developed over many years with Poland's talented shipyard workforce, to develop employment opportunities locally and as a core part of the skills pool supporting our global activities," said Jörgensen.