Petrobras advances in the development of Búzios, in the Santos Bay pre-salt
There are currently four units in operation in Búzios, responding for more than 20% of Petrobras total production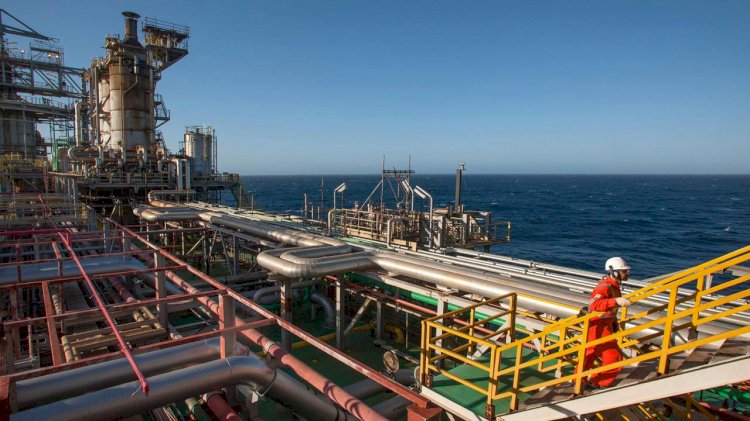 Photo: Petrobras
Petrobras' executive management has approved the beginning of contracting processes for three new FPSO-type platforms for the Búzios oilfield, in the Santos Bay pre-salt. FPSO refers to a unit that produces, stores and transfers oil and gas.
The three new units will be the first ones contracted after acquisition of the surplus volumes of the Búzios oilfield onerous cession, in november of 2019, in a partnership with Chinese companies CNOOC Petroleum Brasil Ltda. (CNOOC) and CNODC Brasil Petróleo e Gás Ltda. (CNODC). The acquisition of the additional volumes, for which Petrobras paid R$ 61,4 billion as a signature bonus, is the result of the active portfolio management made by the company. The sale of assets that bring lower financial returns and that do not relate to the main activity of the company frees resources for investment in more promising and more profitable projects, as in the case of the Búzios oilfield.
The new platforms are part of the asset's Development Plan, which projects a total of 12 units installed until the end of the decade. Until the end of the development phase, the Búzios oilfield is expected to produce more than 2 million barrels of equivalent oil per day, becoming thus the biggest asset of Petrobras, with the greatest production.
There are currently four units in operation in Búzios, responding for more than 20% of Petrobras total production and more than 30% of the pre-salt oilfields production. In 13 of July, these platforms have reached the field's production records, of 674 thousand barrels of oil per day (bpd) and 844 thousand barrels of equivalent oil per day (boed).
A fifth platform, with a production capacity of 150,000 bpd of oil, is under construction. Named FPSO Almirante Barroso, its production is expected to begin in the second semester of 2022.