One of the worlds largest sailing catamarans hauls out at Oceania Marine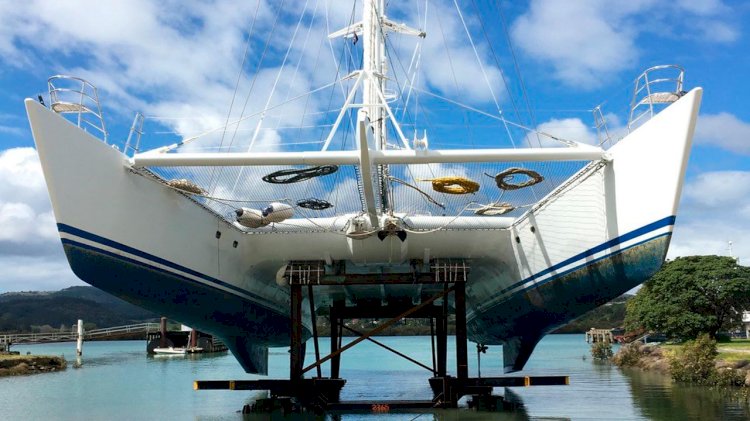 Photo: Oceania Marine
The 42M 'Douce France' is one of the worlds largest sailing catamarans and she has just hauled out for the first of two refit periods at Oceania Marine's North Shipyard, Port Whangarei, New Zealand. It is not her first visit to the shipyard having been here on a number of occasions previously.
Accommodating a vessel of this specialist nature is challenging and Oceania Marine is one of the few shipyards in the Pacific region that can do so. The yachts has a massive 15.4M beam and in order to haul this vessel.
Oceania Marine utilised its specialist multihull knowledge to construct a custom cradle that supported her under the bridge-deck. She is now on the hardstand to complete her worklist.
'Douce France' had been successfully chartering in the Pacific for a number of years and offers high end luxury charter in such exotic locations as Palau and Tahiti. A guest's experience is fully supported by an amazing array of activities amongst the worlds finest reefs and atolls.