Nucor introduces first sustainable steel for offshore wind
Elcyon is a clean, advanced steel product made using Nucor's recycled scrap-based electric arc furnace manufacturing process.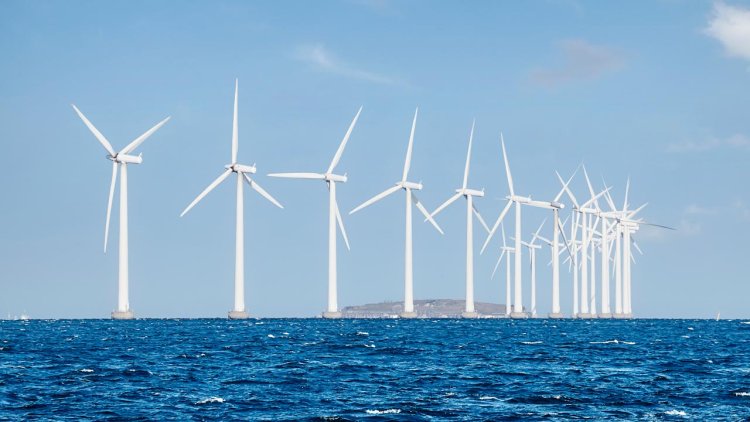 Nucor has introduced Elcyon™, the Company's new sustainable heavy gauge steel plate product made specifically to meet the growing demands of America's offshore wind energy producers building the green economy and its necessary infrastructure.
Nucor will manufacture Elcyon at the company's new, $1.7 billion state-of-the-art Nucor Brandenburg steel mill in Kentucky, which produced its first steel plate at the end of December 2022.
"By launching Elcyon at Brandenburg we have effectively created the first domestic supply chain of sustainable steel for our nation's offshore wind energy industry," said Leon Topalian, Chair, President and Chief Executive Officer of Nucor Corporation. "As demand for alternative energy sources like offshore wind continues to grow and manufacturers push for larger turbines, Elcyon's larger and thicker plate sizes will help the United States become a leader in offshore wind production."
Elcyon is a clean, advanced steel product made using Nucor's recycled scrap-based electric arc furnace manufacturing process. Nucor's circular steelmaking route has a greenhouse gas emissions intensity that is one fifth the global blast furnace extractive steelmaking average, based on Scope 1 and 2 emissions. Utilizing Thermo-Mechanical Controlled Processing (TMCP) at the new mill, Elcyon, the only steel of its kind in the United States was created specifically to meet the rigorous quality standards of offshore wind energy designers, manufacturers and fabricators. Along with meeting Euronorm specs, Elcyon is characterized by larger plate dimensions, improved weldability and excellent fracture toughness, as compared to competing products.
Elcyon will be an essential component of the supply chain to continue developing our nation's offshore wind power infrastructure. The recent passage of the Inflation Reduction Act, which included $300 billion for clean energy development and climate programs, supports the Biden Administration's goal to build 30 gigawatts of offshore wind power by 2030. This could result in approximately 7.5 million tons of additional steel demand and create enough clean energy to power 10 million homes.
Nucor Steel Brandenburg is the first steel plant in the world to pursue certification under LEED v4 from the U.S. Green Building Council, the highest standard for sustainable building design, construction, and operation. The new mill is located in the middle of the largest steel plate-consuming region in the country and will be able to produce 97% of plate products consumed domestically, with a potential output of 1.2 million tons of steel annually.
Elcyon and the Brandenburg mill both draw upon Nucor's 50 years of industry leadership in sustainable steel production. From last year's launch of Econiq™, the world's first net-zero steel available at scale, to recently becoming the first major industrial company to join the United Nations 24/7 Carbon-Free Energy Global Compact, Nucor has consistently worked to meet the needs of its customers and other stakeholders while protecting the well-being of our planet.
"We continue to invest and build the recycled steel facilities that will help make our clean energy future a reality," said Johnny Jacobs, Vice President and General Manager of Nucor Steel Brandenburg. "Our Elcyon steel plate is another example of Nucor's commitment to sustainability and our focus on providing a differentiated value proposition by making products that no one else is making."
Nucor expects to offer Elcyon in a wide range of plate grades and sizes, working closely with end users to meet their unique needs and specifications.