NOAA supports American lobster and Jonah crab research fleet led by fishermen
Once mostly discarded in the American lobster fishery, Jonah crab landings are now growing. More biological and fishery data are needed to support stock assessments. Fishermen are leading the way.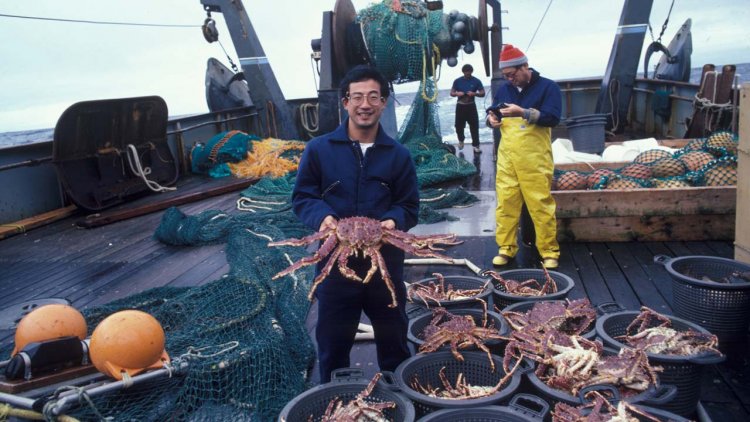 The Lobster and Jonah Crab Research Fleet, organized by the Commercial Fisheries Research Foundation (CFRF), was established in 2013. It has collected biological data from nearly 160,000 American lobsters and about 90,000 Jonah crabs from the Gulf of Maine and south to the Mid-Atlantic. Sensors on their gear record bottom-water temperatures.
In September, the Northeast Fisheries Science Center provided funding to the Atlantic States Marine Fisheries Commission to support the research fleet's work.
Anna Mercer, Science Center Cooperative Research Branch Chief, says:
"I am thrilled that we were able to work with the Commission to provide support for the Lobster and Jonah Crab Research Fleet. The project exemplifies the value of working with fishermen to address science needs and has tangible impacts on the stock assessments and management of these valuable species. I look forward to following along as this research continues and expands."
The American lobster fishery is the most valuable single-species fishery in the nation. Fishermen, scientists, and managers have highlighted that biological and environmental data from more areas and for more of the year are key to improving science and management for American lobster.
While once considered bycatch in the lobster fishery, the Jonah crab fishery has experienced a recent growth in landings. There is now an urgent need to collect more biological and fishery data to support the development of a stock assessment for this species. The growth of this fishery provides an important opportunity for lobstermen to diversify their fishing portfolio. This will allow them to adapt in the face of declining Southern New England lobster populations.
This forward-looking project integrates biological and environmental data collection into standard fishing vessel operations. It is advancing working partnerships between scientists, managers, and members of the lobster and Jonah crab industry. In recent years, changing environmental conditions have affected both species. Once more of a bycatch in the lobster fishery, Jonah crab also now supports a developing fishery that can help supplement lobster catches.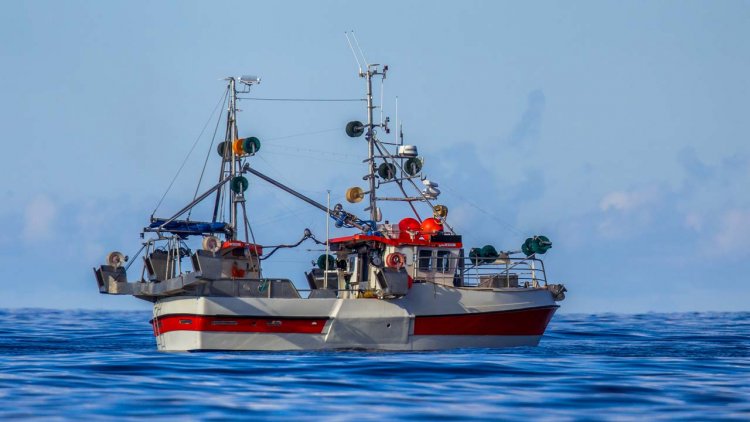 Dave Bethoney, CFRF Executive Director, says:
"Thanks to the hard work of participating fishermen and CFRF staff, the Lobster and Jonah Crab Research Fleet has become one of the most important and reliable datasets for offshore biological and environmental data for lobster and Jonah crab management."
Upcoming work will involve more than 20 fishing vessels sampling lobster, Jonah crab, and bottom-water temperature. We will obtain these samples from data-poor regions in the Gulf of Maine, Georges Bank, and Southern New England. Tablets pre-programmed with custom applications will be used to record and relay biological and bottom-water temperature data to a central database at CFRF.
Resulting data will be shared with participating fishermen, stock assessment scientists, fishery managers, and regional ocean modelers. It will inform stock assessments and management plans for the American lobster and Jonah crab fisheries.
Robert Beal, executive director of the commission, which develops management plans for these species, said:
"The Atlantic States Marine Fisheries Commission is grateful to our Congressional partners for their long-standing support of the American lobster fishery and more recently, the Jonah crab fishery. The American Lobster Technical Committee recently completed the benchmark stock assessment for American lobster; the continued operation of the CFRF research fleet made possible by this funding was invaluable to characterizing the offshore fishery as input in the stock assessment."