MPA launches Notation for Singapore Registry of Ships
The SRS is the first ship registry in the world to introduce such an accreditation system.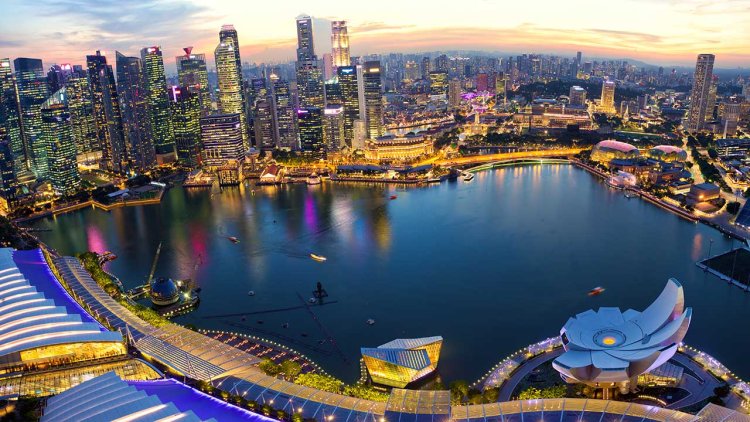 The Maritime and Port Authority of Singapore (MPA) will roll out the SRS Notation initiative to recognise ship owners and operators who voluntarily incorporate solutions to drive digital transformation, strengthen cyber security, enhance well-being of seafarers and pursue sustainable shipping.
This was announced by Mr Chee Hong Tat, Senior Minister of State for Transport, at the 2021 SRS Forum today. Mr Chee noted that the SRS has come a long way from its humble beginnings in 1966, and had since grown into one of the largest, youngest, and highest-quality fleets in the world.
To be rolled out on 1 November 2021, the SRS Notation covers four categories and is available to ship owners at no additional cost. Singapore-flagged vessels that fulfil the requirements for each of the categories will be issued a certificate of recognition and their details will be published on the MPA website to enhance their commercial attractiveness. The notation categories are:
"Smart" notation – awarded to vessels that adopt digital solutions to improve the safety and efficiency of shipboard operations, such as automation, advanced monitoring, and remote inspection.
"Cyber" notation – awarded to vessels that have adopted advanced cyber security measures to protect their key shipboard operational technology systems from cyber attacks. The four key systems are communication systems, propulsion, machinery and power control systems, navigation systems and cargo management systems.
"Welfare" notation – awarded to vessels equipped with good infrastructure and welfare amenities to enhance the quality of life for their crew.
"Green" notation – awarded to vessels that have implemented solutions to reduce their carbon emissions, such as usage of low- or zero-carbon fuels. Qualifying vessels will receive additional benefits what would be introduced from 2022, such as a reduction in initial registration fees and rebates on annual tonnage taxes during the qualifying duration.