Meyer Werft's new ship for Norwegian Cruise Line leaves the dock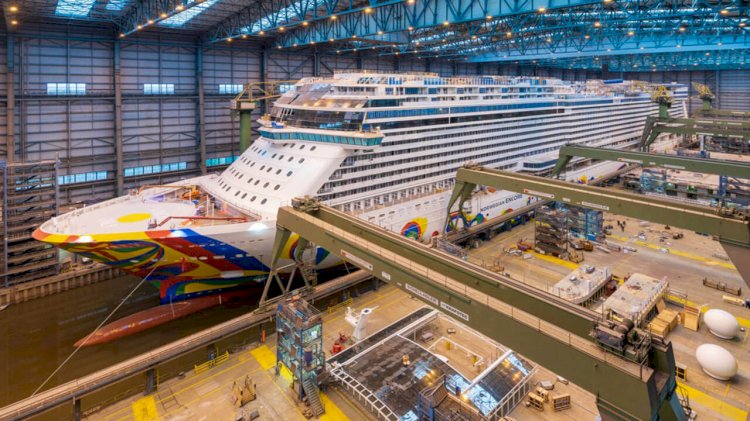 Photo: Meyer Werft
Norwegian Encore will most likely be leaving the cov-ered building dock II at the MEYER WERFT shipyard on 17 August 2019. The ship has a rating of 169,145 GRT and measures 333.46 m in length and 41.4 m in width, with capacity for 4,004 passengers.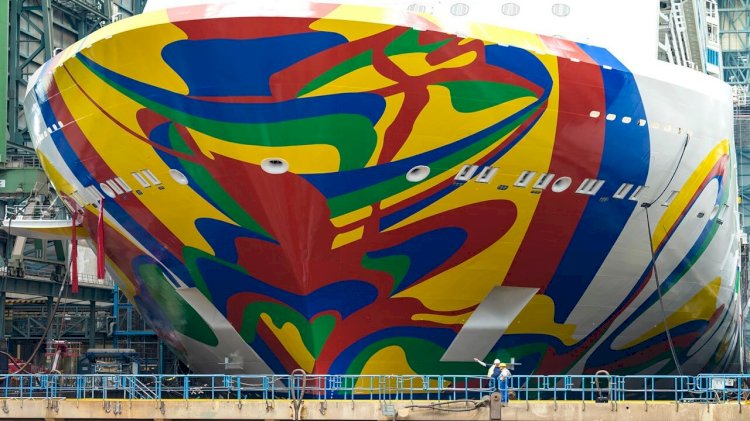 The ship built for the American cruise shipping company Norwegian Cruise Line will start to leave the dock at around 8 a.m. Once Norwegian Encore has left the dock, it will berth at the shipyard's out-fitting pier to be fitted with its funnel cladding. The ship will then remain in the shipyard port for further out-fitting work and on-board trials until its passage through the river Ems up to the North Sea, which is expected to take place end of September.
For Norwegian Encore to be able to berth at the out-fitting pier, the floating section (en-gine room unit) of P&O's Iona that is currently moored here will have to be moved to another berth in the shipyard port. Once Norwegian Encore has left the dock, the float-ing part for Iona, which is due for completion in spring 2020, will be manoeuvred back into the free covered building dock II for further construction work.
All times are subject to the weather