Maersk signs deal with Starlink for its Ocean fleet
Starlink's high-speed satellite internet connectivity will be deployed to Maersk's owned fleet of 330+ container vessels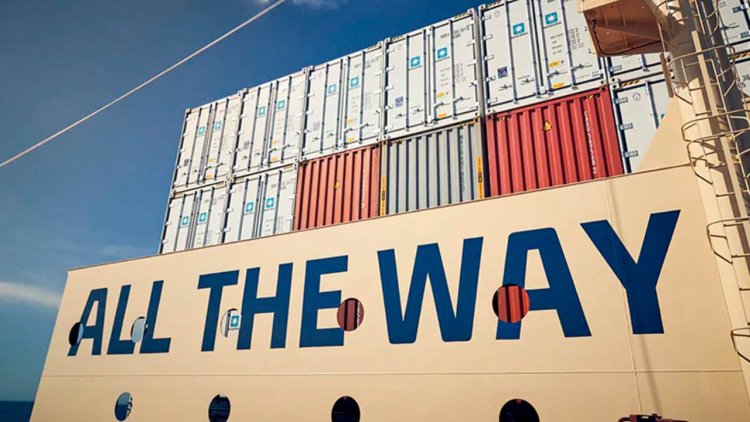 Maersk's more than 330 own operated container vessels will have Starlink installed, enabling high-speed internet with speeds over 200 Mbps.
The service is a leap forward in terms of internet speed and latency which will bring significant benefits in terms of both crew welfare and business impact.
The agreement comes after a successful pilot phase where crew members on more than 30 Maersk vessels have had the opportunity to test the Starlink technology – resulting in very positive feedback.
Leonardo Sonzio, Head of Fleet Management and Technology at A.P. Moller - Maersk, said:
"We are excited to announce our journey with Starlink to provide state of the art connectivity to our sea going colleagues. The highspeed connectivity will enable our seagoing colleagues to stay connected with their loved ones while at sea. It will also propel the expansion of seamless cloud solutions, enabling our vision to digitalise our vessel operations."
Besides obvious benefits from highspeed internet resulting in seamless streaming and high definition videocalls for crew members, high-speed, low latency internet will also facilitate cost saving measures by moving business critical applications into the cloud and by strengthening remote support and inspections of the vessels.
Starlink has been changing the game to provide reliable and high-speed internet across the globe with its state-of-the-art satellite network. Its vision is to create a globally connected world where opportunities are not limited by geography – making it a great fit to solve the challenges of staying connected on the high seas of the world.
Jonathan Hofeller, SpaceX's Vice President of Starlink Commercial Sales, said:
"A.P. Moller - Maersk's vessels are key to global trade, and Starlink's high-speed broadband through the world's most advance satellite internet constellation will help boost efficiency through seamless connectivity no matter where in the world they are."