Lundin Energy will produce some of the lowest carbon barrels of oil the world from 2022
The company will also replace the power it uses by investing in new renewable energy assets.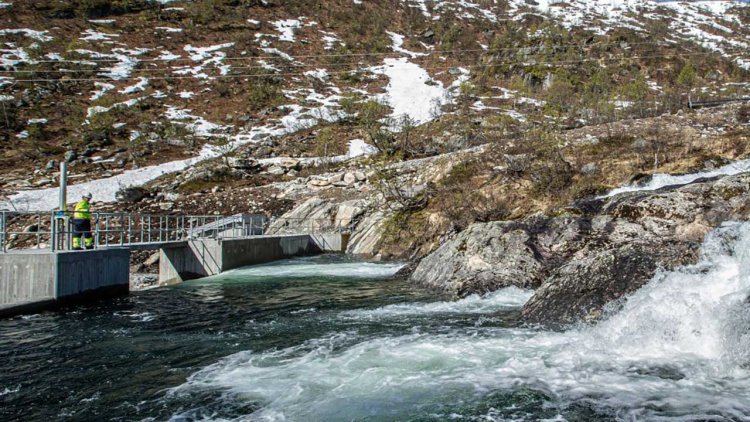 Photo: Lundin Energy
From 2022 Lundin Energy will produce some of the lowest carbon barrels of oil the world has ever seen by electrifying the Edvard Grieg field using power from shore.
In Leikanger on the west coast of Norway, the energy company Sognekraft is in the process of completing one of the largest new hydropower plants in Norway, which will generate renewable electricity (gross) equivalent to the annual consumption of 50,000 European households. Last year, Lundin Energy secured 50 per cent ownership interest in the power plant in order to contribute to realising new renewable power in the Nordic power market and to support the achievement of Lundin Energy's goal for carbon neutrality.
Terje Bakke Nævdal, managing director in Sognekraft, says:
"Releasing capital will enable us to realise new power projects. We are very pleased to have Lundin joining us as co-owner in the Leikanger power plant."
Lundin Energy's objective is to become carbon neutral across its operations by 2030. In addition to driving efficiencies in production, this also entails emissions reductions in the supply chain, and ensuring that the company compensates for its electricity consumption by making investments that enable delivery of net new renewable capacity to the Nordic grid.
Kristin Færøvik, Managing Director of Lundin Energy Norway, says:
"Electrification of Edvard Grieg and Johan Sverdrup make us as a company, and the Norwegian Shelf, extremely competitive in the markets of the future, but it also makes us large-scale consumers of electricity."
That's why Lundin Energy has the goal of replacing its entire net power consumption from shore with investments in renewable electricity projects by 2023. In addition to the hydro power plant in Leikanger, Lundin has 50 per cent ownership in the Metsälamminkangas (MLK) wind farm in Finland, which will add around 400 GWh (gross) per year to the Nordic grid. This is the equivalent to the electricity consumption of ~100,000 European households annually.