Joint Group to launch open-sourced blockchain trade platform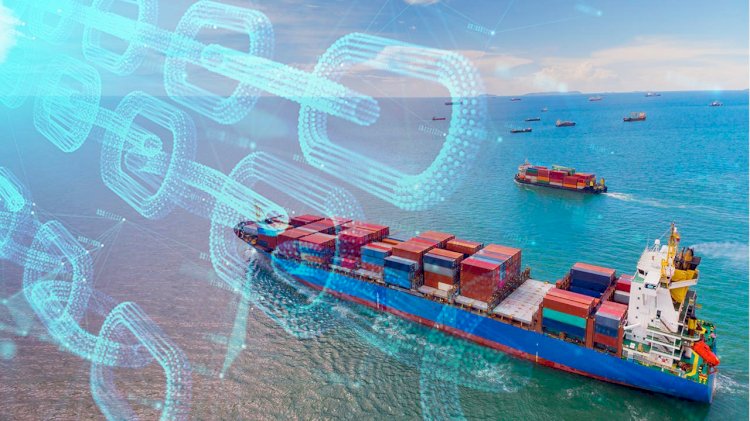 Cuts end-to-end trade document transit time by more than half from 45 to 20 days.
To leverage Singapore's global trade connectivity, DBS Bank and Trafigura, in collaboration with Infocomm Media Development Authority (IMDA), the International Chamber of Commerce (ICC), Enterprise Singapore and tradetech Perlin, have come together to develop an open-sourced blockchain trade platform (ICC TradeFlow platform) to connect trade partners across borders and streamline manual paper-based trade processes to improve trade flows. The platform's pilot trade of USD20 million worth of iron ore will be shipped from Africa to China this month.
Built on IMDA's TradeTrust network infrastructure and powered by Perlin's blockchain technology, the platform is designed to be interoperable with existing and future digital trade platforms. This approach will enable companies based in digital harbours like Singapore to continue seamlessly trading with countries governed by traditional paper-based systems. All parties on the blockchain platform are also able to send, receive and act upon trade instructions in real-time, cutting the end-to-end trade document transit time by more than half from 45 to 20 days.
Tan Su Shan, Head of Institutional Banking, DBS Bank, said:
"DBS is pleased to lead the industry and work with global industry anchors such as Trafigura to co-create digital solutions to make the age-old business of trade finance more efficient, transparent and productive. By tapping into each other's respective expertise in commodities and finance, our customers will be able to receive their goods at least 50 percent faster with much less paperwork. Solutions like these are timely as they meet our customers' demands for increased transaction speed and optimised financing to promote better cash flow and capital management."
Tan Chin Hwee, Trafigura's Asia-Pacific Chief Executive Officer, said:
"This is a Singaporean take on how to successfully adopt global trade finance technology under the leadership of governmental stakeholders. ICC TradeFlow, a distributed ledger system, is the first to be powered by the TradeTrust network. We would particularly like to thank IMDA, Enterprise Singapore, DBS and Standard Chartered for their support and leadership on this initiative."
Leveraging the success of this initial pilot, the partners will continue iterating and improving the ICC TradeFlow platform, with a vision for global adoption. As next steps, further enhancements will be made to the platform. These include offering trade finance on-the-go, as well as providing background information and credit ratings on trade participants, vessels and couriers to build trust among counterparties – with the aim of achieving a more seamless trade process.
John W.H. Denton AO, Secretary General of the ICC, said:
"ICC TradeFlow is a transformative enterprise tool developed by our partner Perlin that we will champion for adoption internationally. With IMDA's help and working with Trafigura and DBS, the ICC TradeFlow platform is uniquely placed to help gather the critical mass needed for a truly international and industry-wide shift from analog trade systems to digital ones. The technological, economic and governance-based precedents and standards set in Singapore will support adoption in other countries and ultimately greater growth in trade on a global scale."
Dorjee Sun, Chief Executive Officer of Perlin, said:
"We are certain that blockchain will help drive the digitalisation of trade and transfer of title electronically. This will revolutionise trade, commodities and related finance and Singapore is at the forefront. We built ICC TradeFlow as the first working enterprise tool powered by TradeTrust with the vital help of our partners such as DBS and Trafigura, and are excited to work with the ICC for global adoption."
Mr Satvinder Singh, Assistant Chief Executive Officer of Enterprise Singapore, said:
"Home to a strong pool of international trading companies, Singapore is well-positioned to connect the industry players to innovations that can boost the overall efficiency of trade. Enterprise Singapore has been supportive of efforts in this aspect – from working with Perlin and ICC to establish the regional Centre of Future Trade in Singapore, to connecting them to partners such as DBS, Trafigura and IMDA to trial the use of blockchain for trade documentation. This partnership is a good start and we hope that it will encourage the business community to develop and pioneer new innovations that can reinforce Singapore's position as a leading commodity trading hub."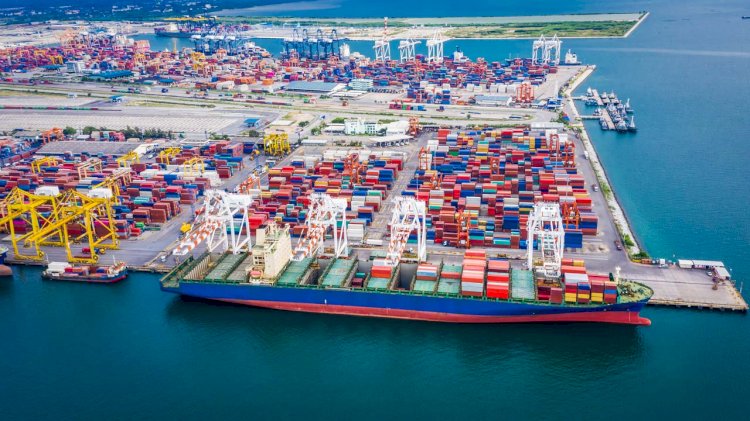 IMDA is spearheading the development of a globally trusted network, TradeTrust, for digital trade documentation exchange, and is working with various government agencies, including the Maritime and Port Authority of Singapore, Enterprise Singapore, Singapore Customs, Government Technology Agency, and industry partners such as Singapore Shipping Association.
Conventional digitalisation efforts have given rise to increasingly fragmented digital ecosystems consisting of silo groups of user communities. TradeTrust works within this reality by enabling various enterprise and platform systems to effectively inter-operate. This will enable more seamless and efficient flow of goods between digitally inter-connected trading partners. This trusted network aims to reduce inefficiencies and complexities of cross-border trade arising from the current usage of paper-based documentation, such as bills of lading. This reduces operating costs for businesses, lowers risk of fraud and promotes more growth in trade.
Jane Lim, Assistant Chief Executive, IMDA, said:
"In the area of trade, technologies such as blockchain can help market participants move beyond traditional manual, paper-based processes, streamlining their trade processes for higher efficiency and cost savings. TradeTrust aims to inter-connect different trade platforms between paper to digital. We are pleased that Trafigura and DBS have leveraged the TradeTrust prototype in the ICC TradeFlow platform, and we look forward to work with more market participants globally to incorporate TradeTrust into their systems."