Japanese MoD releases further details about its future BMD destroyers
The ASEV is a vessel that has been decided to be built as an asset to defend Japan from the threat of ballistic missile attacks, mainly by North Korea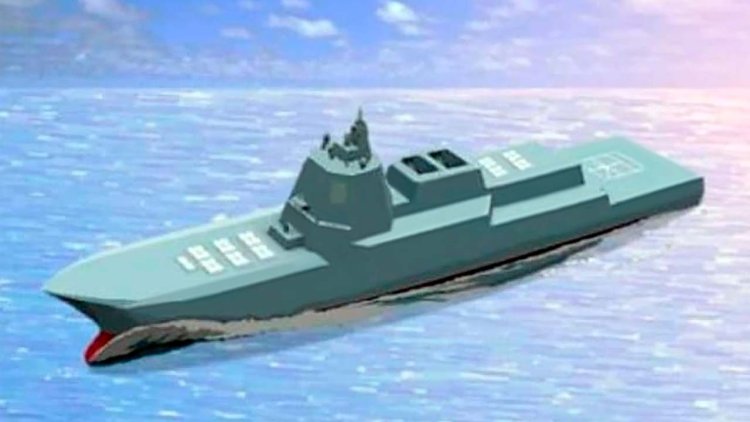 On Dec. 23, Japan's Ministry of Defense announced its fiscal year 2023 budget request, in which we may learn more about Japan's future ballistic missile defense (BMD) destroyers, commonly known as ASEVs (Aegis system-equipped vessels).
The ASEV is a vessel that has been decided to be built as an asset to defend Japan from the threat of ballistic missile attacks, mainly by North Korea, as an alternative to the Aegis Ashore, which has been canceled its deployment in 2020.
In Japan, especially since 2016, the threat of ballistic missiles by North Korea has been widely recognized, and since then, Aegis destroyers of the Japan Maritime Self-Defense Force (JMSDF) have been deployed in the Sea of Japan at all times to be on the alert for ballistic missile launches by North Korea.
The document released by the MoD describes the need for two vessels to let the other AEGIS vessels focus on different missions, and stressed once again the utility to have ships with superior capacities than the existing Aegis destroyers – able to cope with current ballistic threats, but also to neutralize hypersonic glide vehicle (HGV).
To do so, the vessels shall be equipped with SM-6 missiles from Raytheon, a ship-launched derivative of the Type 12 SSM, and other undisclosed capabilities. In addition, the extract about ASEV mentions the fact that the ships should be able to welcome future under-development missiles like the U.S. hypersonic missile interceptor. The picture released with the document – the first official one – confirms the ships should have not less than 64 VLS cells – 6×8 VLS on the front deck and 4×8 above the helicopter hangar – to host all those missiles.
Regarding the technical specifications of the ships, nothing is mentioned. According to local newspaper reports, initial details of the ASEV point towards a massive ship: 210 meters long and 40 meters wide, with a standard displacement of 20,000 tons and a crew of about 110 people. Crew comfort onboard will be a priority as all crew members will be provided with private cabins. In terms of length and displacement, it is equivalent to the Izumo class DDH (248 meters long, standard displacement 19,500 tons), the largest vessel in the JMSDF.
Last but not least, the document gives a target of commissionning for the two destroyers. Indeed, the MoD has the ambition to get them by FY2027, meaning between April 2027 and March 2028. This time is necessary in order to develop the J7.B Aegis Weapon System (AWS) system that will fit on those vessels. According to Lockheed Martin, J7.B is the integration of SPY-7 radar into J7 (BL9), the latest software currently installed by JMSDF's Aegis ships. For the record, the J7.B system has been successfully tested in August 2022 by the Missile Defense Agency (MDA) in front of the JMSDF.
Source: Naval News