Concordia Damen contracted to deliver River Pusher to Paraguayan shipowner
Paraguayan shipowner and operator 'Girona S.A. – Rio Sur Transporte y Logistica' has contracted Concordia Damen to build a 'CDS4115' Shallow Draft 5.400 HP River Pusher to expand its fleet.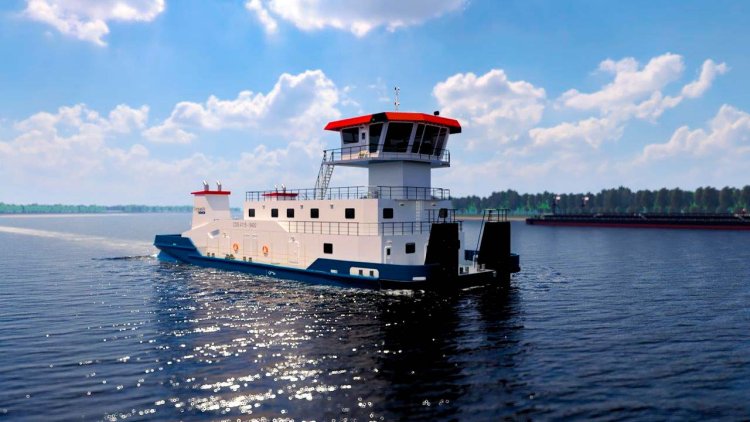 The family-owned company is one of the most traditional waterway transport companies in Paraguay, serving many customers along the 2695 km Paraguay River.
Concordia Damen has thoroughly researched the Paraguay River characteristics in relation to the desired operational profile of the vessel. Based on this its engineers designed the most efficient pusher considering local conditions. This resulted in a proven low draft push boat design, several of which have already been built for and delivered to Paraguayan clients in the past. The 5.400 HP river pusher is a further development of these earlier pushers.
The CDS4115 type measures 41 x 15.5m. In a push-barge configuration with 12-barges, the combination will measure 281m long x 48m wide. The three Yanmar 6EY22AW engines generate a power of 1330 kW each.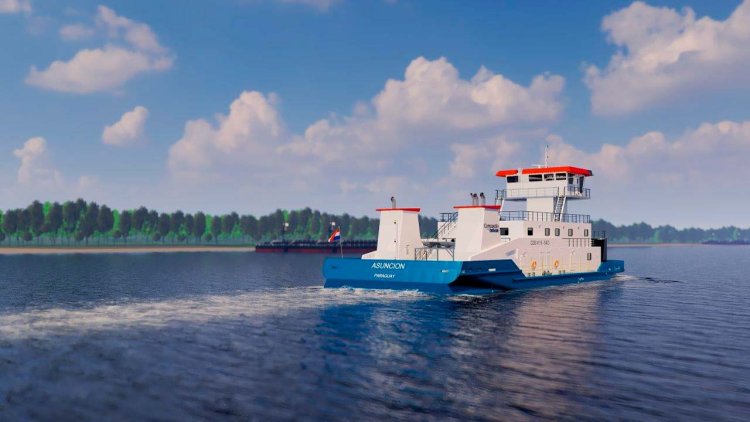 Rio Sur will use the combinations mostly for transporting dry bulk cargo on the Paraguay - Parana Rivers. The rivers are known for low draft conditions during several months each year during dry season. Thanks to this low draft design of the CDS4115 Shallow Draft, they will be able to continue operating year round, even with a draft as low as 6.5 feet, which gives a huge advantage compared to many other push boats on the river.
Bert Duijzer, Technical Manager at Concordia Damen is proud of this contract:
"We are very pleased with the trust that Girona – Rio Sur and the Dos Santos family have given us. Our technology, technological reliability, short delivery times and service-oriented mentality were key in obtaining this contract."
After outfitting the vessel at the yard in Werkendam, Girona´s superintendents will come to the Netherlands for the Sea Acceptance Trials, and the hand-over.