CIMC Raffles and Huadian Heavy Industries signed strategic cooperation agreement
In the future, CIMC raffles and Huadian Heavy Industries will maintain close communication and cooperate in many fields such as offshore wind mill installation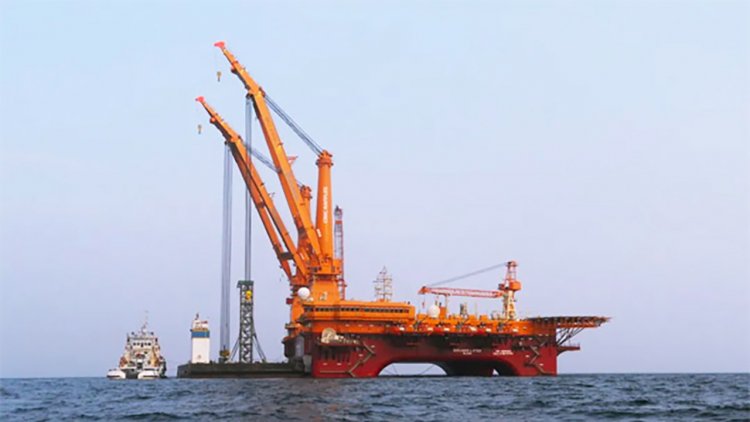 Photo: CIMC Raffles
CIMC Raffles and Huadian Heavy Industries Co. Ltd. held a signing ceremony of "Comprehensive Strategic Cooperation Agreement on Offshore Wind Power and Offshore Equipment" in CIMC Offshore Engineering Institute participated by representatives from both companies.
Huadian Heavy Industries Co., Ltd., one of the largest offshore engineering general contracting companies in China, is an important part of Huadian Group's engineering technology sector committed to providing total solutions for customers in offshore wind power engineering, material transportation engineering, thermal engineering, steel structure engineering, etc. with its business model including EPC general contracting, equipment manufacturing and investment operation.
Founded in Shandong for more than 40 years, CIMC Raffles is a leading general contractor of offshore engineering equipment in China. Relying on the ability and experience accumulated in offshore engineering, ocean ranching and other fields, CIMC Raffles has successfully developed products such as floating wind power equipment representing the future trend through independent innovation and China EU interaction.
In recent years, CIMC Raffles has quickly entered into the offshore wind power business and signed strategic cooperation agreements with several national wind power partners providing wind power installation ship, offshore substation, wind turbine jacket foundation and other projects. CIMC Gretha, the semi-submersible crane vessel built and owned by CIMC Raffles is also to participate in offshore wind energy projects.
In the future, CIMC raffles and Huadian Heavy Industries will maintain close communication and cooperate in many fields such as offshore wind mill installation, equipment leasing and sales, innovative applications of offshore wind power technology as well as resource integration to jointly expand Shandong, national and even global markets.