Babcock completes work on HMS Pembroke at Rosyth site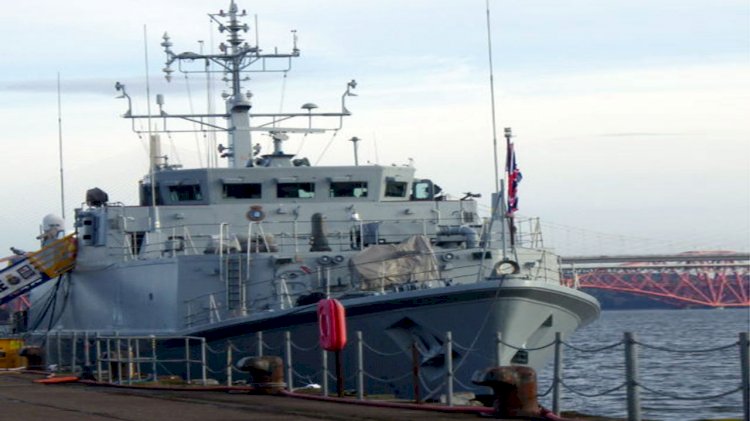 Photo: Babcock
Babcock International has successfully completed the refit of UK minehunter vessel, HMS Pembroke, at its Rosyth facility in Fife.
Approximately 50 Babcock employees, alongside specialist subcontractors, undertook a nine-month refit on the Royal Navy Sandown class minehunter.
The project, which got underway at the beginning of this year, included Glass Reinforced Plastic (GRP) work on the freshwater tanks, an overhaul of the propulsion systems, maintaining generators and work on the ship's sonar and communications system.
Prior to this, HMS Penzance – another of the Royal Navy's Sandown-class minehunters – underwent a 10-month docking period at Rosyth, which concluded in March 2019.
After passing the Ready for Sea inspection on schedule in October, HMS Pembroke completed sea acceptance trials off the Scottish and Norwegian coasts a day ahead of schedule, before returning to her home port of HMNB Clyde.
Sean Donaldson, Managing Director of Babcock's Rosyth site, said:
"We were delighted to complete the refit of HMS Pembroke on time and look forward to carrying out similar packages of work on the other minehunter vessels."
Nick Fernandes, Team Leader for the DE&S Mine Counter Measures Team, added:
"This is a great achievement for the Mine Counter Measures Team, Babcock and HMS Pembroke's crew, who worked together to deliver a valuable asset to the Royal Navy within the planned timelines. The good use of project management skills and collaborative working between all parties demonstrates the value of the Complex Warship Support Enterprise and its ability to implement continuous improvement."